Veterans Day Guide
Veterans Day Guide: Resources to Help You Properly Observe Veterans Day
Veterans Day is an annual holiday in the United States that acknowledges and celebrates all US military veterans for their contributions to and protection of our country. Recognized as a holiday at both the state and federal levels, Veterans Day falls on November 11th each year, though it's observed on the following Monday if it happens to fall on a weekend.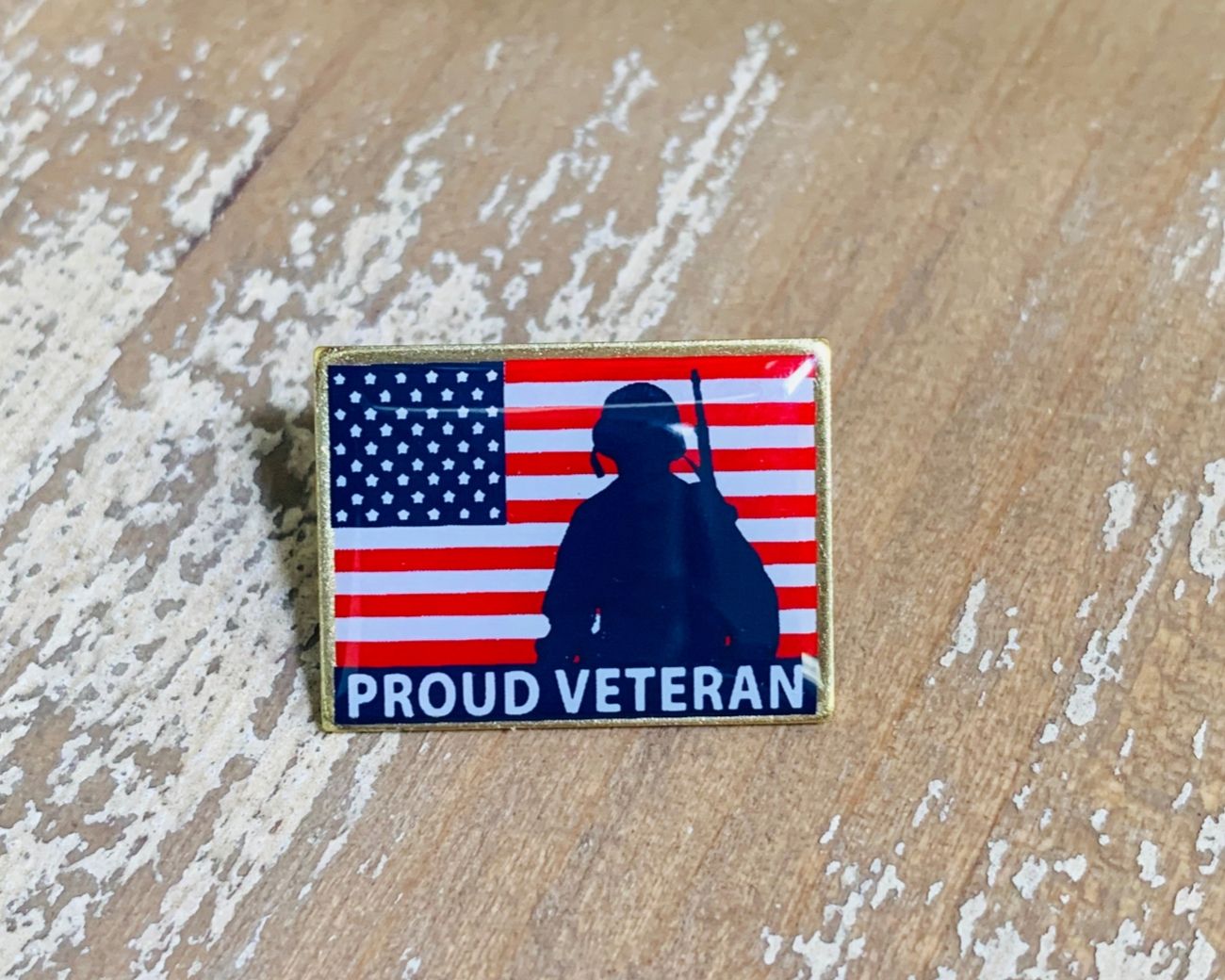 Veterans Day provides us with an opportunity to honor the men and women who have made immeasurable sacrifices for our country. And while it's often confused with Memorial Day - the holiday in May that recognizes veterans who perished in the line of duty - Veterans Day is more focused on celebrating the millions of veterans who still walk among us.
Interested in learning more about Veterans Day? Curious about how to go about celebrating Veterans Day respectfully? You've come to the right place!
We've curated an extensive collection of Veterans Day resources that cover everything you need to know about this important holiday. From the history of Veterans Day and ideas for how to honor living veterans to tips for decorating patriotically and military gift suggestions, we've got you covered!
The Origins & History of Veterans Day
Find out how Veterans Day came to be and learn about the history of this annual holiday.
A Brief History of Veterans Day
Learn when Veterans Day started and how it has evolved over the years, plus get the details on how Veterans Day is often celebrated in the United States.
The Difference Between Veterans Day & Memorial Day
These two holidays both recognize veterans, but they are often confused with one another. Learn about the differences between Veterans Day and Memorial Day, and find out more about how each of the holidays are observed.
How to Show Your Appreciation in Honor of Veterans Day
Looking for creative, respectful ways to celebrate Veterans Day? Wondering how to honor the veterans in your life? Read through our recommendations!
How to Decorate for Veterans Day
Show your support for veterans on Veterans Day with these creative decoration ideas for your home or business!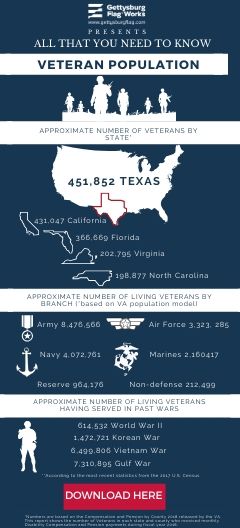 US Veterans by the Numbers
Learn about the living veteran population in the United States. Details about veterans organized by state, military branch, service in past wars, and more!
Doing some holiday shopping for the veterans in your life? We have some creative, original gift ideas for you to consider!
Want to show your favorite veterans you're thinking of them on Veterans Day? We share a few gift ideas to help you show your appreciation.
Gifts for Active Duty Military & Veterans
Celebrate a special occasion or show your favorite veteran you're thinking of them on Veterans Day with a unique gift that they are sure to love.
Half Staff Dates and Flag Rules
Veterans Day is not a half-staff day, as it is not a day of mourning. However, it is a special flag flying day. Find out which flags you should fly to support military veterans on Veterans Day!
Have additional questions about Veterans Day? Let us know! Give us a call at 1-888-697-3524 or contact us online and we'd be happy to assist you!