Meet the Team
Meet the Team
We, the People, Stand Behind Our Flags
Life, liberty, the pursuit of happiness – there's just something about the red, white and blue that inspires us to be our best. We put our hearts into what we do, and each of us is dedicated to providing our customers with high-quality flag products, superior service, and expert insight on flag etiquette, history, half-staff alerts, and more.
We love American flags, military flags, boat flags, custom flags – especially the ones with your pets printed on them – but that's enough about flags. Let's talk a little bit about us!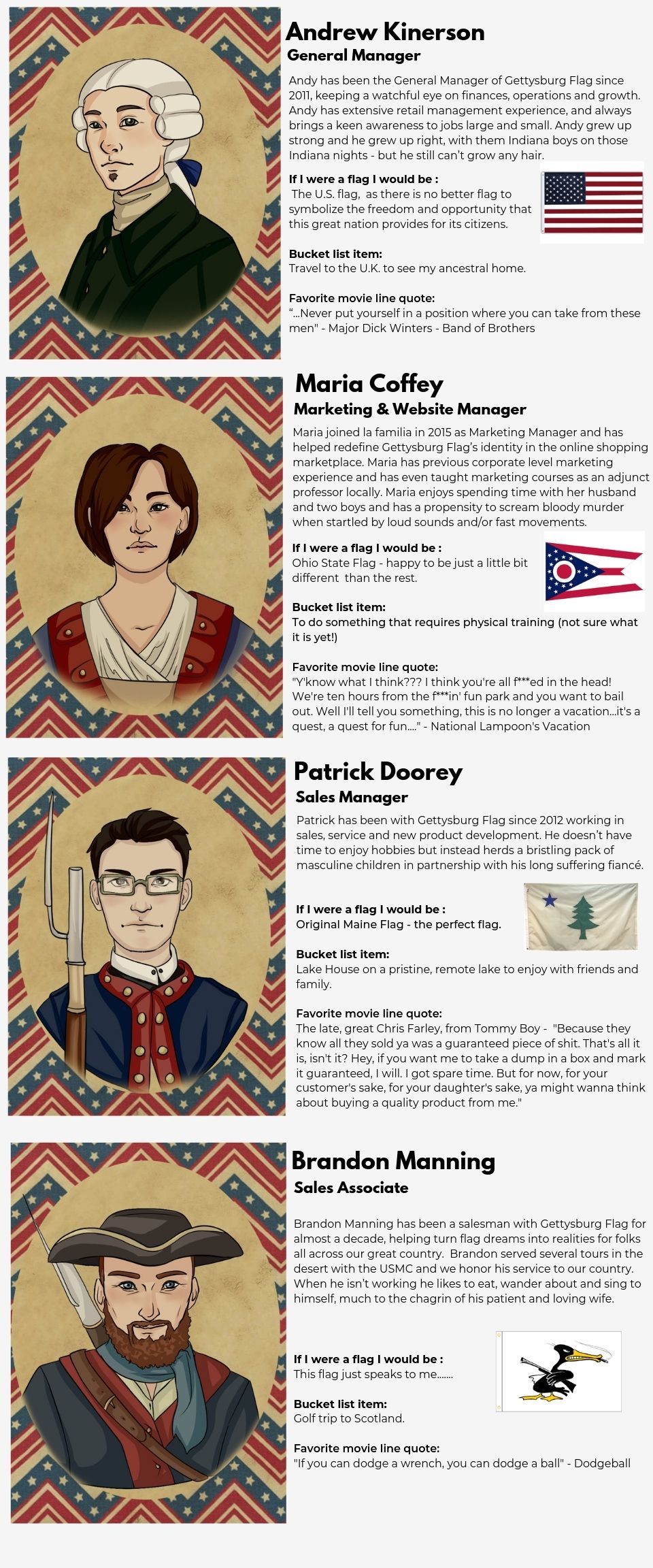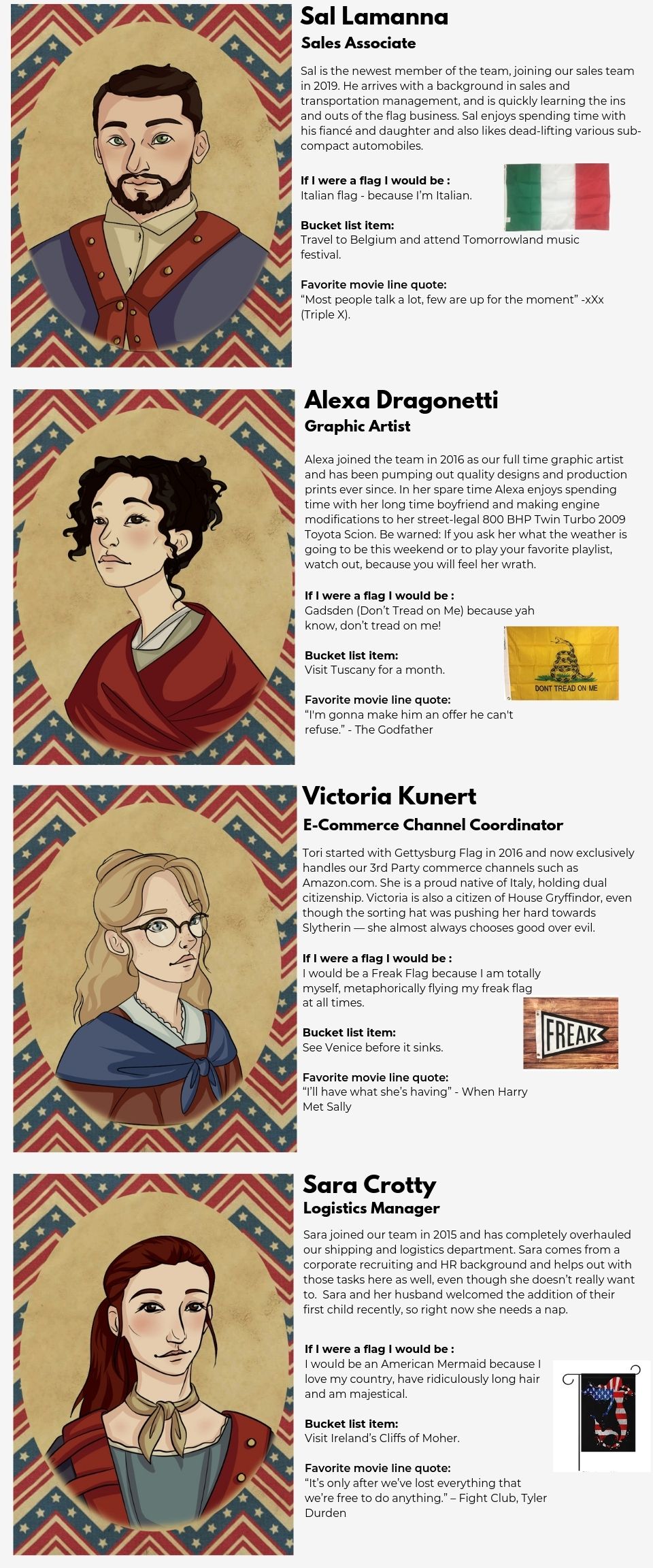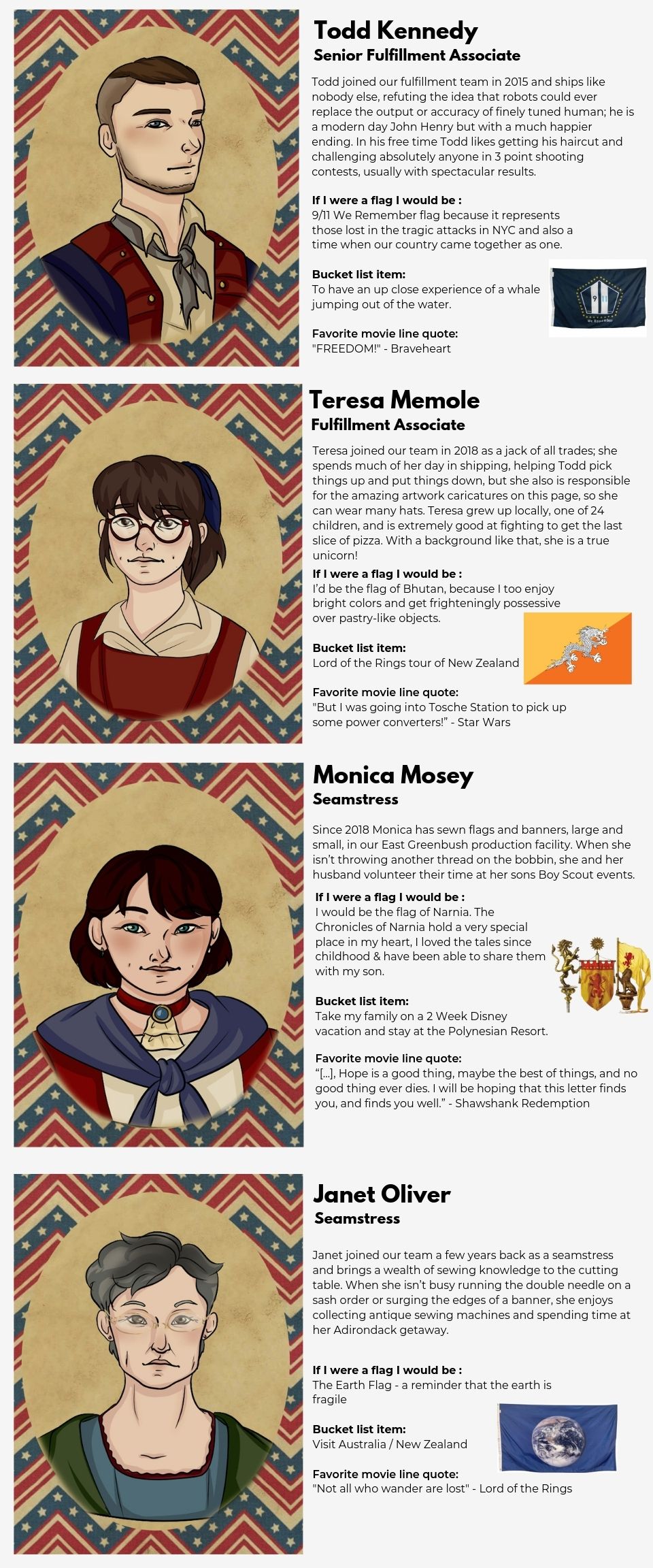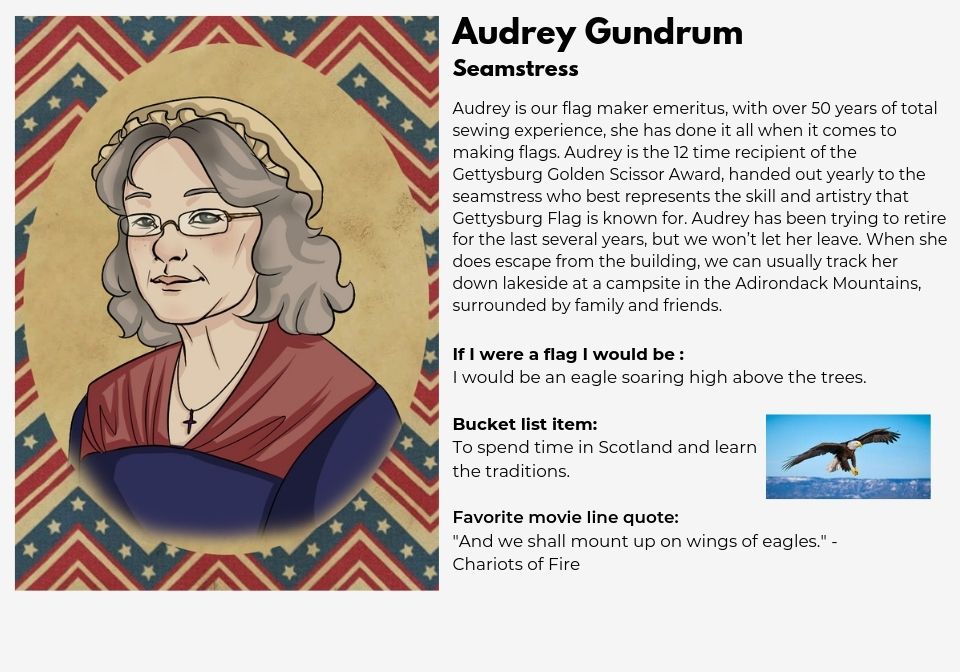 We Take Flags (But Not Ourselves) Seriously
As you might've guessed, the staff at Gettysburg Flag Works likes to have a bit of fun, but when it comes to flags, we're all business. Learn more About Us, our mission and our story, and check out this candid video for a behind-the-scenes look at how we do what we do.