Custom Applique Portfolio
Custom Applique Portfolio
---
When the Women Freemasons decided they wanted a banner for their lodge, they did not mess about. This banner has it all, with each letter cut and hand sewn. Each element of the design, including the Freemason logo and Ionic columns, are completely sewn.
3x6' Vertical Gonfalon Banner
Durable All-Weather Nylon
Fully sewn applique banner with hand sewn detail
Pole sleeve attachment with bottom chevron cut and silver fringe
Made in USA
What is Applique?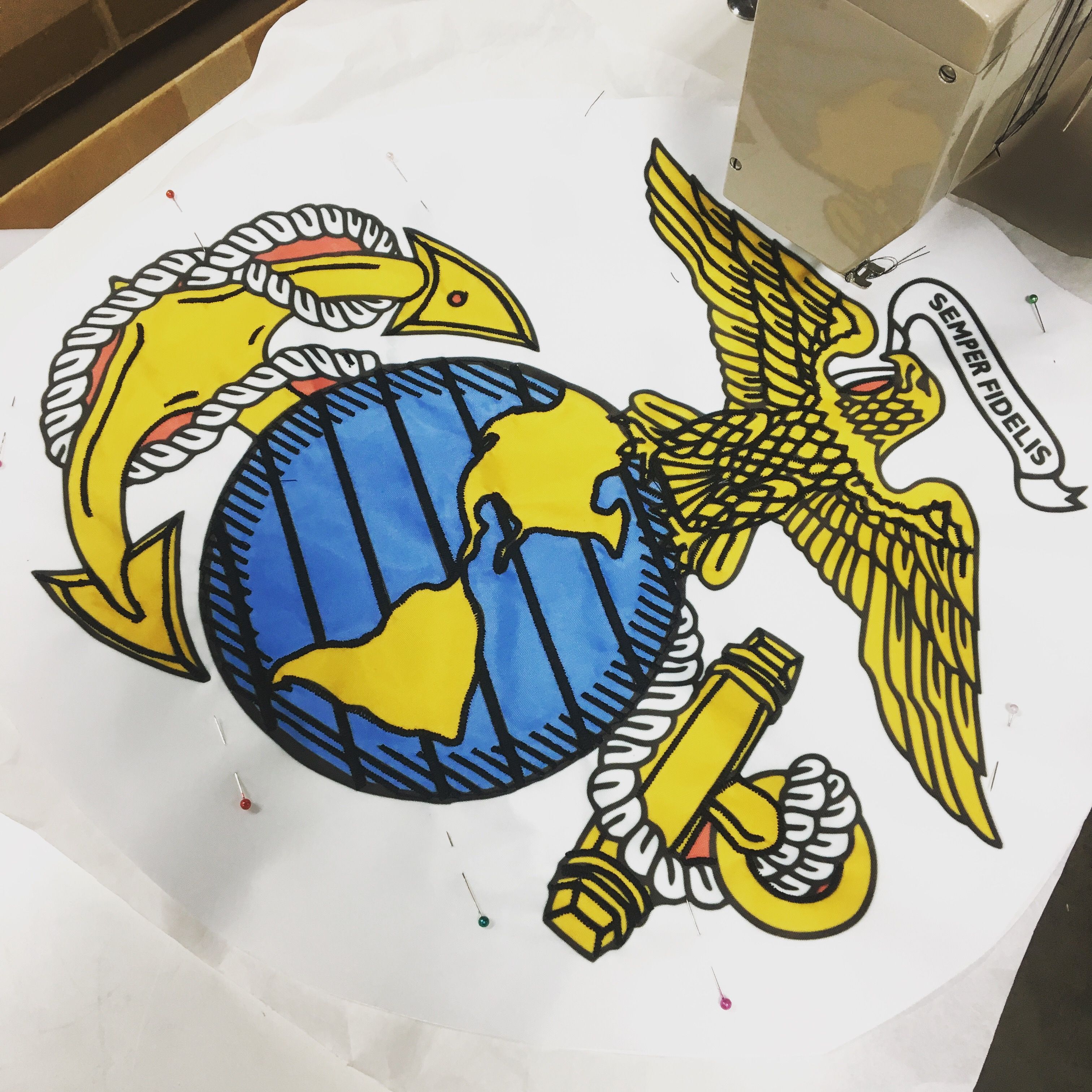 Applique is a process of sewing the details onto a flag or banner. Similarly to quilting, each detail of the design is a separate piece of fabric. Unlike quilting though, an applique design is layered pieces of fabric. As you flip through the photos above, you'll notice that there's an outline of stitching on each element of the design. This stitching is what holds it to the layer below it. Each item is stitched on by one of our expert seamstresses using a sewing machine.
When Should I Use Applique for a custom flag?
Applique is a rich and beautiful custom banner process. It lends itself to bold, colorful designs with larger elements and solid colors. We recommend the applique process for flags and banners that will be viewed close up, where the detail can be appreciated. Because it requires such attention to detail, most orders are for one to twelve items, while printed processes are usually used for large quantities.
How Do I Order an Applique Banner or Flag?
It all starts with a quote! To quote an appliqued flag or banner, we'll need some details about the finished product. We need to know the finished flag size, if it will be single or double sided, and most importantly, we need to see the design that we will be sewing. Please use the quote request form on the website or call one of our sales members at 1-888-697-3524 to start the quoting process.
Once you've received your quote and placed your order with your salesperson, the order goes to our graphics department. Here, your applique flag will be designed to scale and a proof will be emailed to your for approval. Just email your artist with any changes or to approve your appliqued flag, and they will then send it to production.
Our production team is a small group of highly skilled seamstresses who will take the templates from the artist and sew together each and every element of the design. Production typically takes 2-3 weeks but your specific timeline will be agreed upon during your quote and order process. Rush orders are often available depending on our current work load.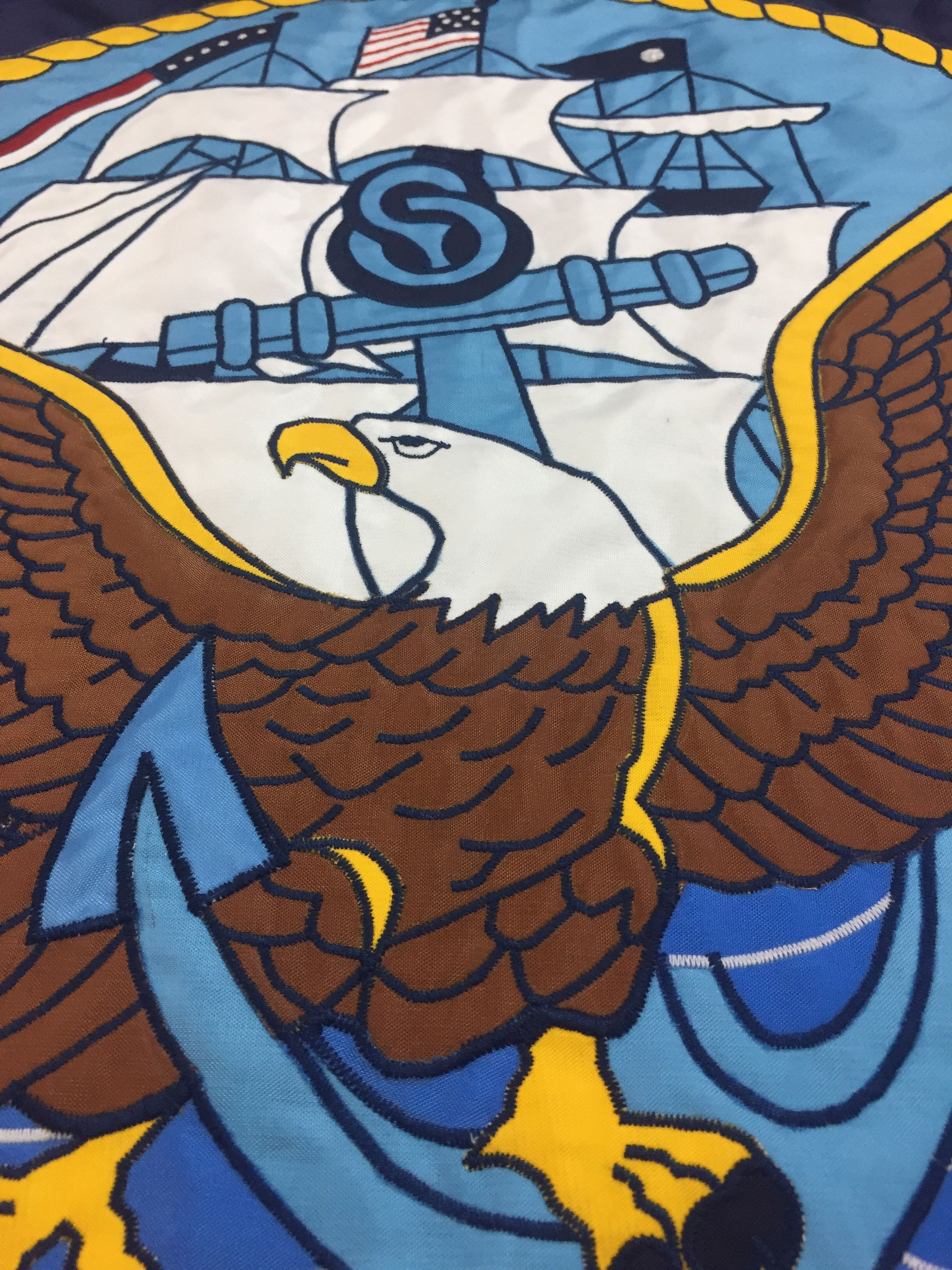 Have Questions or Need Help Designing Your Applique Flag or Banner?
We're here to help you every step of the way as your custom flag vision becomes reality. Give us a call at 1-888-697-3524 or contact us online with any inquiries you might have and a Gettysburg Flag Works team member will be happy to assist you.
Looking for Applique Flag Inspiration?
Check out our Custom Applique Flag Portfolio above, or browse our entire custom flag portfolio here. Interested in military applique flags? We carry Army, Navy, Marine, Air Force and Coast Guard applique flags as well!