Indoor State Flags – State Flags for Indoor Use
Indoor State Flags are often used by government offices and college universities, and may be displayed in the lobby of office buildings, or featured on the stage or behind the podium during ceremonies and special events. Although not as common, indoor state flags may also be displayed inside a private home or residence as a show of state pride.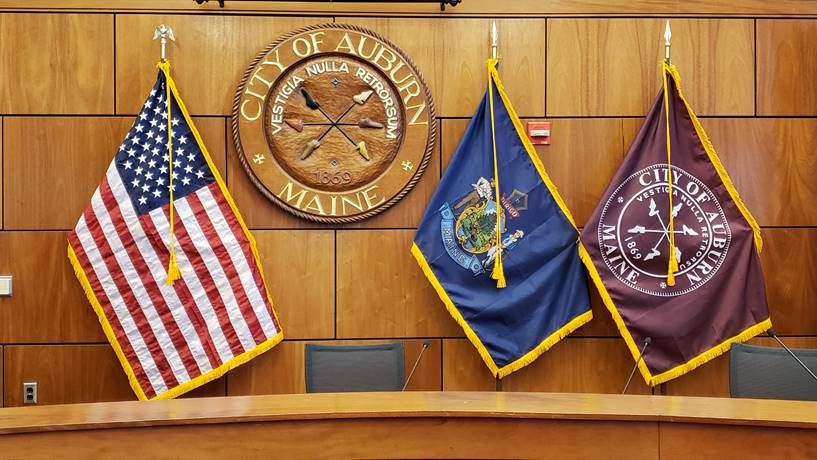 History of Indoor State Flags
Most state flags can trace their history back to the Revolutionary War. However, some flags were adopted more recently, and include modern imagery to represent their government and people. The majority of state flags have remained unchanged for many decades, but two state flags, the Mississippi State Flag and the New York State Flag, were updated in 2020.
For older, historical versions of indoor state flags, browse our collection of Original State Flags.
About Our High-Quality Indoor State Flags
Our indoor state flags are both durable and affordable. Available in 3x5' and 4x6' sizes, each flag is made of high-quality nylon and features a sleeve and tab for mounting. Most of our indoor state flags can be ordered with or without gold fringe, and a Gold Cord & Tassel can be added for extra decoration.
How to Display an Indoor State Flag
To display your indoor state flag, you'll need a flagpole with a stand and a finial for the top. Indoor Flagpoles, Floor Stands and Finials can be purchased separately, or you can order an Indoor State Flag Set with everything you need for indoor display.
Indoor state flags are also commonly displayed alongside an American Flag or Historical Flag. If you choose to display more than one flag, review these Rules for Proper Indoor Flag Display Order & Arrangement.
Custom Indoor State Flags
Can't find the indoor state flag size or style that you're looking for? Contact us online or give us a call at 1-888-697-3524. We can help you find the perfect flag for your display or event, or we can custom-make an indoor state flag for you.