Custom Club & Organization Flag Portfolio
Custom Club & Organization Flag Portfolio
---
Organizations are all different and so are their flag and banner needs. Some clubs require a podium banner or presentation flag for club meetings while others need stick flags or marching banners for use in a parade. Many need vinyl banners to show off sponsors or advertise events.
No matter what type of flag your club or organization needs, we have you covered here at Gettysburg Flag Works. Our quality and selection makes us a top choice for clubs and organizations of all sizes and types.
Flip through the images to see some of our previous jobs and to get ideas for your project. If you don't find what you are looking for, please contact us. Our production team is famous for making that specialty item that you've dreamed up!
Custom Club Flags For Any & All Organizations
At Gettysburg Flag Works, our team specializes in crafting high quality custom flags and banners of all sizes and styles. (Check out our full portfolio of custom flag projects here!) From professional associations and community groups to school clubs and organizations, we know what it takes to craft the flag you need to represent your group.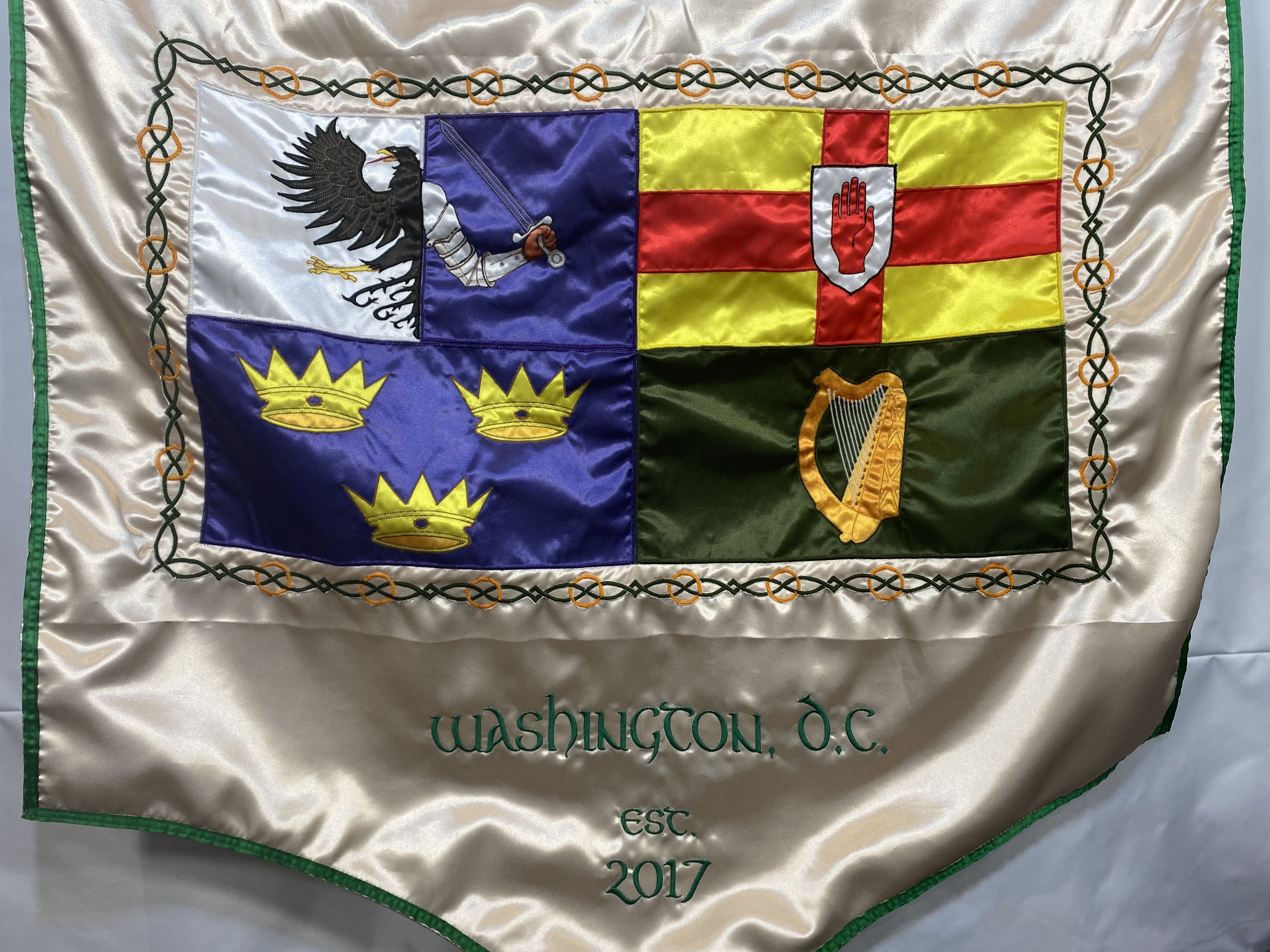 Our flags are affordably priced and made of high quality materials. Even better, our team will work closely with you throughout the design and production process to make sure the end product is a customized club flag that you can fly with pride. We are dedicated to ensuring that the flag you receive is the flag you envisioned to represent your organization.
Need some ideas? Browse our portfolio of completed projects for inspiration you can use when creating your own customized club flag!
Order Your Custom Club Flag Today!
Ready to order your custom club flag? Request a quote for the custom club flag you're envisioning here!
Have questions or concerns? Give us a call at 1-888-697-3524 or contact us online and we'd be happy to assist you!