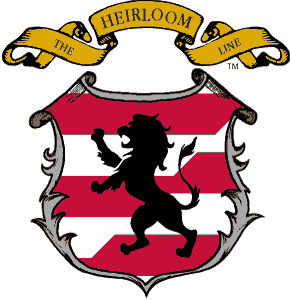 We will help you build your family banner! Create a prized family heirloom to be handed down through the generations, in just 3 easy steps. This is a simple way to create a new family crest using our artwork and your heritage. Simply answer the questions below and submit your order. Our graphic artist will then get to work on your new family crest banner.
Banner will be digitally printed on our polyester flag material with a sleeve at the top. Banner is 2' wide and 3' tall with a point at the bottom. For hanging on a wall, see the metal dowel hardware shown below.
Production time is 10-15 business days from date of artwork approval. Give us a call at 1-888-697-3524 should you be looking for rush service with a shorter time line.
Details
*$99 price point assumes that you're happy with our stock artwork as it relates to your name.
$99 offer applies to a 2x3' single-sided digital print banner only. Does not include fringe or hanging hardware. Fringe and hanging hardware available at additional cost.
Questions (0)