The Heirloom Line TM
The Heirloom Line TM
---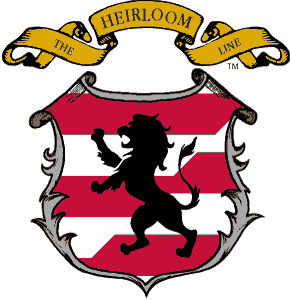 Custom Family Crest Flags & Banners! Your heritage and ancestors have helped define what you & your family are today. Honor and take pride in your family's unique symbol and heritage with a custom "Heirloom Line"TM family crest flag.
Design a heirloom flag or banner that incorporates family history, nationality & name/initials. We have many different shapes, sizes & materials along with an in-house graphic artist & talented seamstresses to make your vision come to life.
Our heirloom flags are must-have items for your household! A coat of arms flag or national/monogrammed flag is also a unique and personal gift idea for:
The holidays
A wedding or special occasion
The person that is hard to buy for
The family matriarch / patriarch
The history buff in your life
At Gettysburg Flag Works, we also carry all the products you'll need to display your heirloom flag or banner. Browse our selection of flag hardware and accessories for the items you need to proudly display your personalized family flag.
Have questions about placing an order for an heirloom flag? Feel free to contact us online or give us a call at 1-888-697-3524 today and we would be happy to assist you!