Custom Historical Flags Portfolio
Looking for a rare historical flag? We can help!
If we don't stock the particular historical flag you need, our custom flag creators can always produce one for you at our production facility. Our sales and art departments will work with you one on one to create an authentic piece of history all your own. We've had experience working with historical reenactors to make their custom historical displays and flags as accurate as possible.
Start the custom historical flag process today by requesting a quote! Just click the button below to get started.
Details
A Wide Variety of Custom Historical Flags
There are too many historical flags for any company to offer all of them. We work hard at it and offer many of the historical flags from American history. Flags that have represented large groups of Americans in the Civil War or flags that flew over significant American events are shown in our Historical Flags category.
For the flags that we don't have readily available, we make them to order. Our staff has a large collection of historical references to use for designing your new historical flag.
Replicas of Historic Flags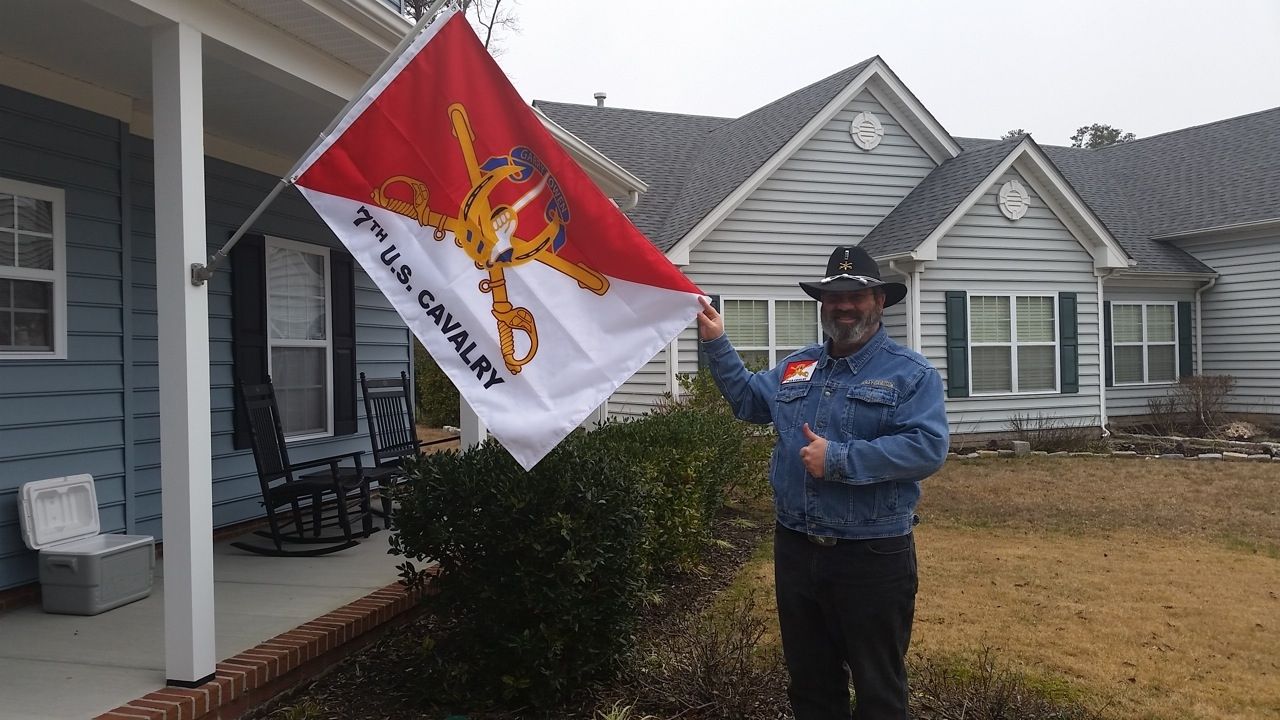 The materials and production methods have changed throughout history based on available fabrics, dye methods and preferences of the flag maker. Historic flags were often made on materials like silk, wool, cotton and other fabrics. Some of them were sewn designs, like the first American flag made by Betsy Ross. Others were painted or dyed to create intricate designs on single pieces of fabric. Many were combinations of those 2 methods.
Flags today are made with more modern materials and more modern processes but we can still accomplish the look and feel that your are striving for with your custom flag. Most flags today are nylon or polyester which last longer than the older materials but we can also make custom flags on cotton or even wool. Our seamstresses can still sew your flag design (called applique ) and our print process can mimic the look of a painted flag.
You can learn more about flag material options and their benefits here.
How to Order a Custom Historical Flag
It all starts with a quote. To quote a historical flag or banner, we'll need some details about the finished product. We need to know the finished flag size, if it will be single or double sided, and we'll need to see the design. Please use the quote request form on the website or call one of our sales members at (888) 697-3524 to start the quoting process.
Once you've received your quote and placed your order with your salesperson, the order goes to our graphics department. Here, your custom flag will be designed to scale and a proof will be emailed to your for approval. Just email your artist with any changes or to approve your custom flag design, and they will then send it to production.
Our production team will then take the details of your custom flag and either print or sew the finished product to your specifications. Production typically takes 2-3 weeks but your specific timeline will be agreed upon during your quote and order process. Rush orders are often available depending on our current work load.
Order Your Custom Historical Flag Today!
If you're looking to create a historical flag that you can't find elsewhere, you've come to the right place! Our team has made dozens of customized historical flags and we'd love to take on your project!
Questions (0)
Reviews