Spinning Pole Directions
Spinning Pole Directions
Congratulations on the purchase of your new spinning pole!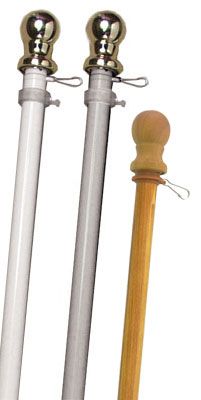 This pole is designed to keep your flag from tangling around the flagpole, no matter the weather or flag type used. Here's a quick guide for mounting your flag.
For a flag with grommets: Attach each grommet to the pole using the clear plastic ring with screw. To do this, remove the screw from the ring, slide it into the grommet and screw it back into the ring tightening against the pole. In this case, the clip will not be used.
For a flag with a sleeve: Remove the clear plastic rings. These are for grommeted flags and will not be used. Slide your flag sleeve up the pole from the bottom. Inside the sleeve, find the button hole/tab. Using the clip at the top of the pole through the button hole, secure the top of the flag only. The bottom will stay down on it's own.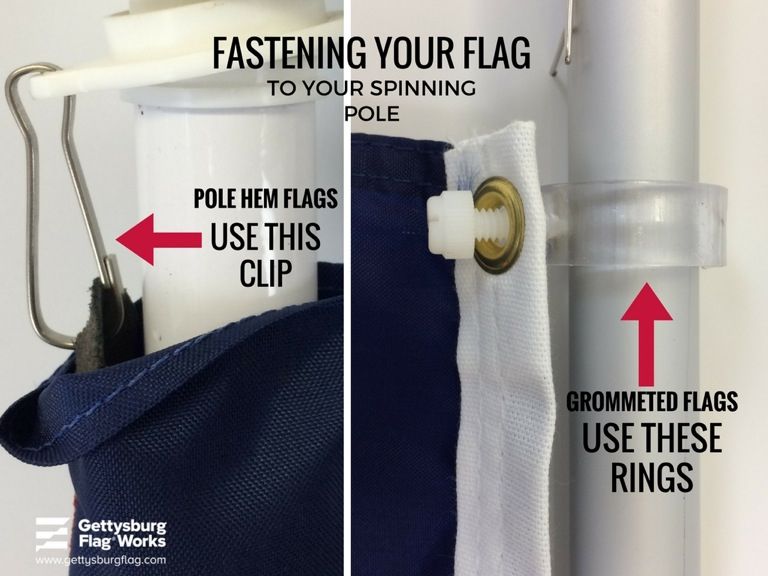 Spinning Pole Products
Popular Resource Pages
Popular Product Pages