Vet Honors Fallen Comrades with Cemetery Flags & Grave Markers
American Flags and Military Grave Markers are often placed alongside the graves of Veterans as a show of respect and honor, but when the families of Veterans pass on, many gravesites are left unmaintained and neglected. In an act of true patriotism, it's become one Vet's mission to change that – one flag and grave marker at a time.
A Hero Among Heroes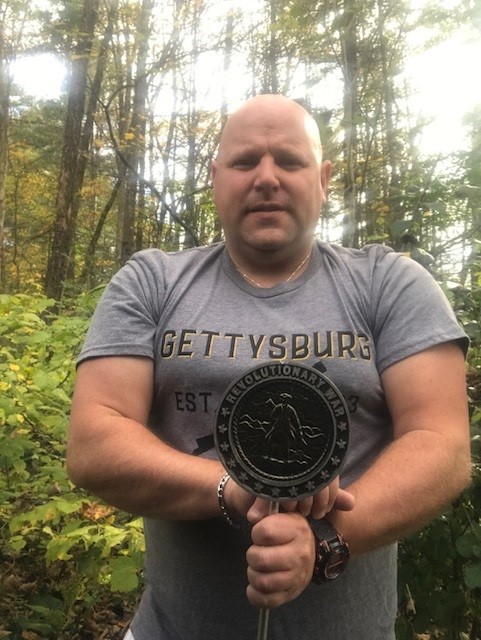 During the 2020 pandemic, Matt began noticing cemeteries where flags had not been replaced, so he took it upon himself to help them out. "I knew it was a time in the USA when I wanted to make sure the flags were looking good, so on Veterans Monuments and on flag poles, I just started replacing flags that were faded or torn," Matt explains. "No questions or complaints, I just kept proudly replacing them."
While replacing flags in numerous cemeteries, Matt began to find grave markers that were old and broken. Some Veterans didn't even have military markers. From then on, Matt began repairing and replacing grave markers, as well as flags. Hundreds of them. And the staff at Gettysburg Flag Works took notice.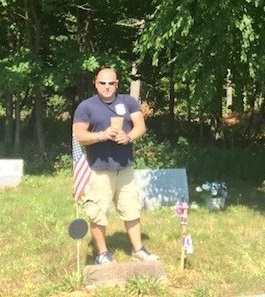 "Whether the grave needs a flag or a grave marker, Matt sees a Veteran's grave and he takes care of it," says Maria Coffey, Marketing & Website Manager for Gettysburg Flag Works. "It doesn't matter who they are, or where they served. To Matt, they're all Veterans and he enjoys spending time with them."
"I've had many coffees with Veterans from all wars," Matt laughs.
From the Adirondacks to Massachusetts
Since 2020, Matt has visited dozens, if not hundreds, of cemeteries. He's been to cemeteries throughout the Adirondacks where he lives, and south to Columbia County NY, as well as cemeteries in Massachusetts where his parents live. He's followed maps, been down dirt roads, and just had people tell him where to go. Sometimes he's simply out driving when he passes a small cemetery and decides to turn around.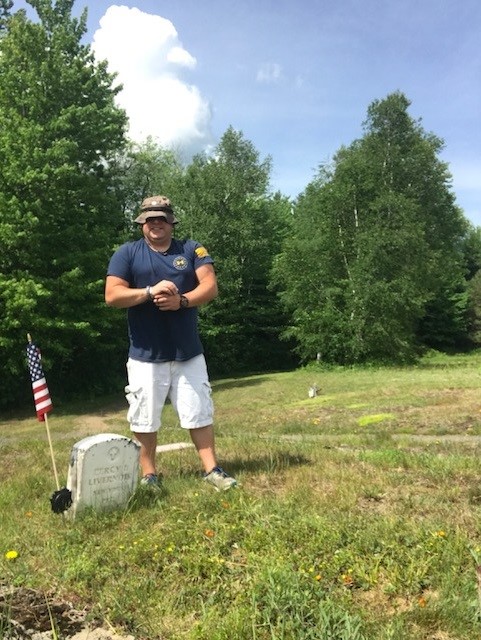 However, one place you won't find Matt is in the big national Veterans cemeteries. He prefers the forgotten cemeteries in the Adirondacks, where Civil War Vets are buried, and the graves of Vets in smalltown cemeteries – simply because he can make more of a difference there.
"In my free time I just drive to a cemetery and begin the process," Matt says. "It's time consuming, but these neglected Veterans might not have family, so I think of them as my family."
Thanks & Praise from the Community
Although Matt does not do this for recognition or praise, he has had family members thank him, as well as other people visiting the cemeteries. They see what he is doing and make a point to say thank you, to tell him how proud they are of what he is doing, to remind him he is "one of kind" – always with smiles, and often through tears. Sometimes a motorcycle rider will nod and wave, or a tractor trailer will blow its horn, and Matt thinks, "Yup, they're a Vet, they get it."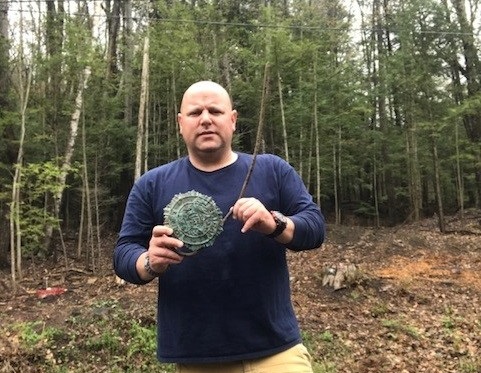 If you'd like to help Matt Kelly in his mission to replace cemetery flags and grave markers for our Veterans, please email maria@gettysburgflag.com.