Top 6 Holiday Gifts for Veterans from Gettysburg Flag Works
Looking for unique holiday gifts for the Veterans in your life? We searched high and low for the best gifts out there. We made a list and checked it twice!
Here are our top 6 best-selling military themed Christmas gifts that vets will actually love:
1. Christmas Edition Battle-Tough American Flag
Our Christmas Edition Battle-Tough 3×5 American Flag is perfect for those who want to show their pride for our country. This flag is made with durable all-weather nylon and comes complete with 2 brass grommets for mounting. There's no stronger or longer lasting flag on the market.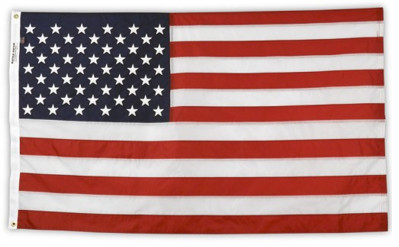 It even comes in special holiday wrapping with a tag to fill in! The best part of it all is that it's made right here in the USA.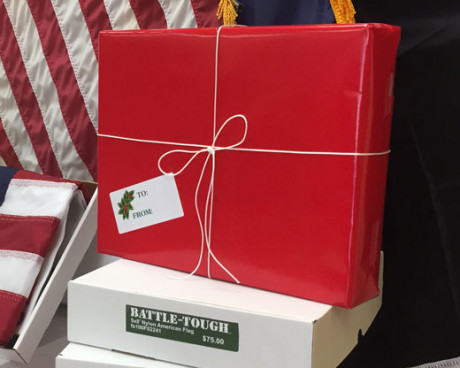 2. Military Themed Pint Glasses
The holiday season is a time to drink and be merry. These military themed glasses are the perfect way to share a drink or two with your favorite veteran when they're home for the holidays! We carry a variety of glasses including:
Browse our full list of patriotic pint glasses here.
3. Framed American Flag
Our framed American flag is the perfect gift that offers a sentimental value. We've customized a 12×18 cotton American Flag in a 16×20 shadow box with black backing to ensure the flag stands out appropriately. This gift is great for those who want to show their pride in their home or office all year round.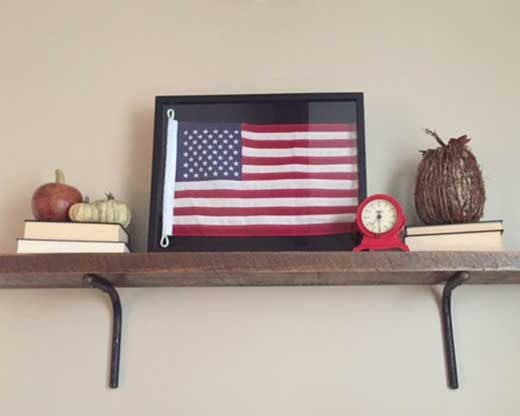 4. Military Flag Bundles 
Our military flag bundles include a durable 3×5′ outdoor flag and a 11×15' garden flag – perfect for anyone who wants to honor those who bravely fought for our country. These sets are also great for those celebrating a recent boot camp graduation.
Browse our different military themed flag bundles below:
5. Christmas Flags and Banners
Think you need to add some more Christmas spirit to your home? We offer a wide variety of festive Christmas flags including garden flags and holidays banners to help you spread the cheer! Our digital printed flags are durable, weatherproof and fade resistant. Decorate your home or business with a festive flag from Gettysburg Flag Works.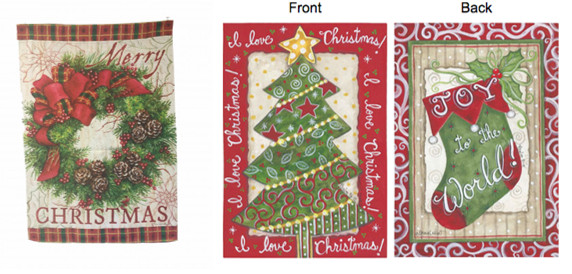 6. Custom Holiday Flags and Banners
Did you know that you can create your own custom holiday flag or banner? With our simple custom design tool, you can personalize your own holiday greeting for friends and family when they visit your home this holiday season. For example, you can create a banner or flag that says, "Happy Holidays from the Millers!" with your holiday family picture.
Making a custom flag is as easy as 1,2,3! Create a custom holiday flag today.
Additional Military Themed Gifts
Looking for other military-themed gifts? Gettysburg Flag Works offers a wide variety of the highest quality American flags, military and memorial flags, custom flags and banners. Can't find what you're looking for? Send us a message and we'll be glad to help you.
Happy Holidays from all of us at Gettysburg Flag Works!