Decorating with Flags in Your Home
Flags are much more than your standard American flag. If you want to use an American flag for decorative purposes, you still need to be sure that you're following proper flag display etiquette. However, if you enjoy the look of decorative flags, there are lots of ways to use other kinds of flags to adorn your home or garden.
Decorative Indoor Flags
Flags can be created from fabric or paper to make a lovely addition to almost any room. Here, a child's bedroom is dressed up by a multi-colored pennant-style flag that adds style and draws some additional colors into the room.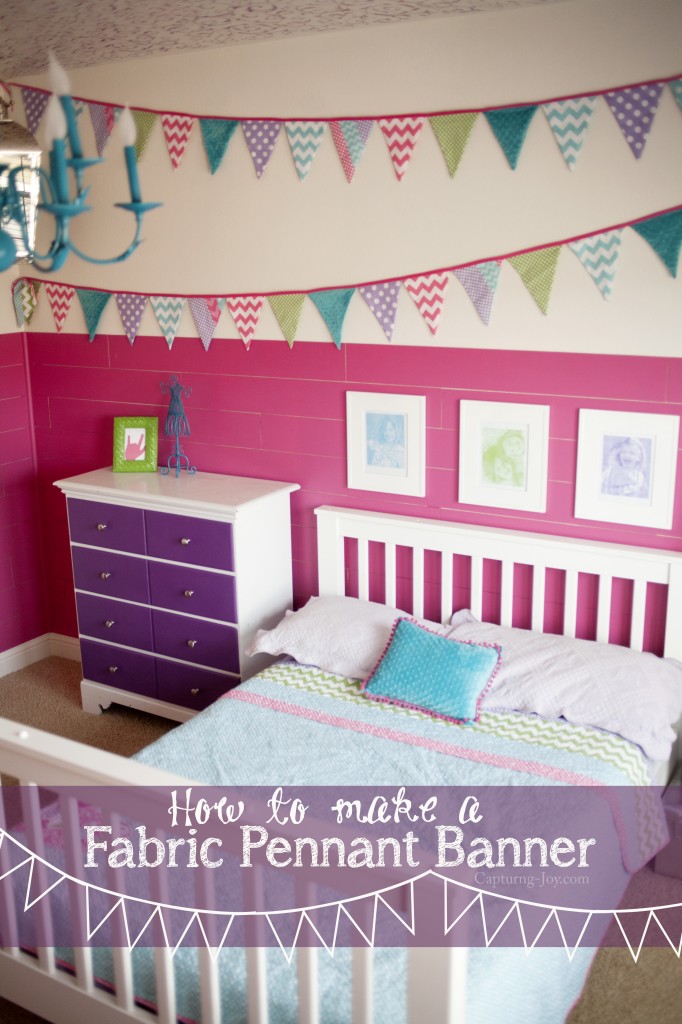 Photo courtesy of Capturing Joy
Another option for using flags to decorate your home is to make them into other things, like this pillow pennant. Here, the crafter has designed a pillow with a sweet saying that looks like a pennant. It's the perfect throw-pillow for any sofa or chair, and it adds a personalized touch to the room.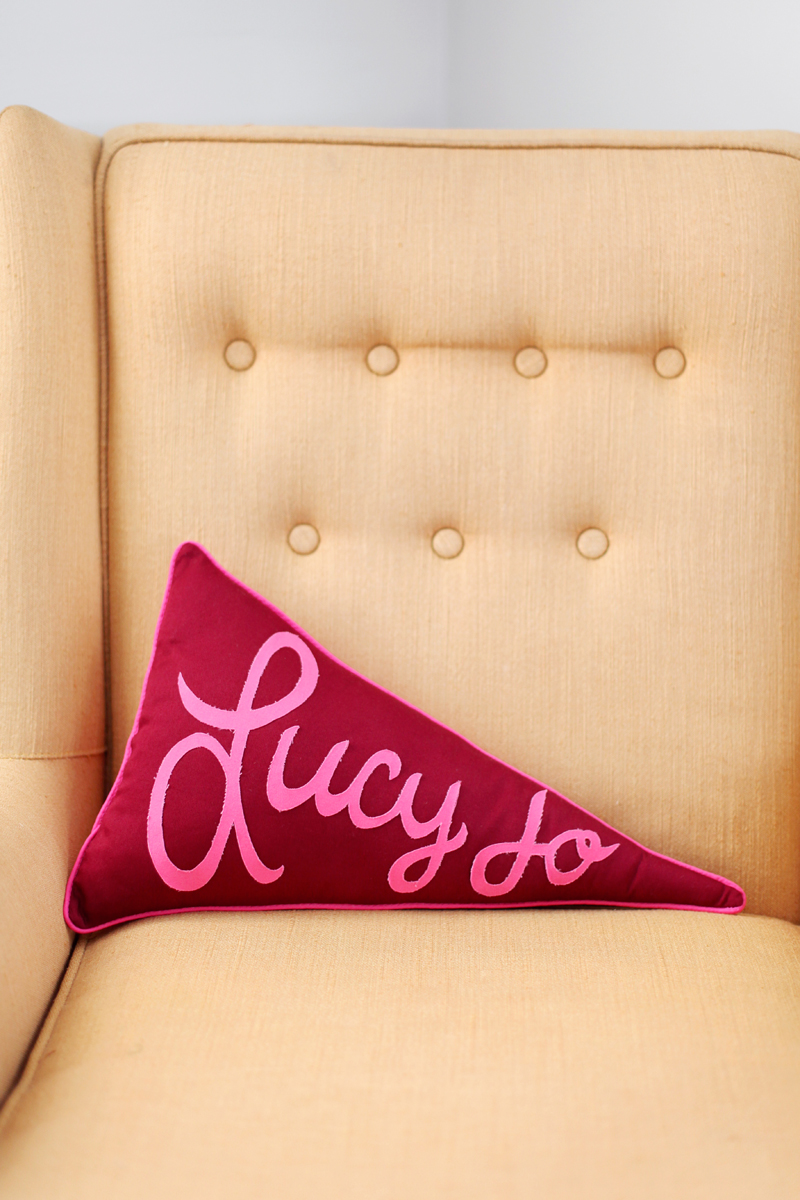 Photo courtesy of A Beautiful Mess
Flags as Party Decorations
Everyone wants her home to look festive for a party, but not everyone wants to choose balloons or flowers. If balloons and flowers aren't your preference, try a decorative flag like the one used for this graduation party below. Here, the hostess used a small flag that was custom made to reflect the occasion to add a little flair to an already stylish event.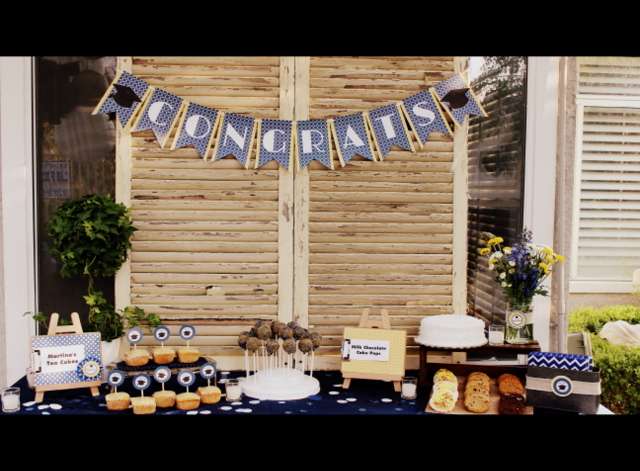 Photo courtesy of Catch my Party
Outdoor Decorative Flags
Flags are more traditionally thought of for outdoor decoration, and there are lots of ways to do this. Lots of people like flags to welcome each season or holiday, like this Let it Snow banner, which can be a colorful swatch on a lawn during the dreary early days of winter. This adds a little glitter and charm, and the idea that the winter holidays aren't far away. You can design your own outdoor flag and have it made anywhere that does custom flags.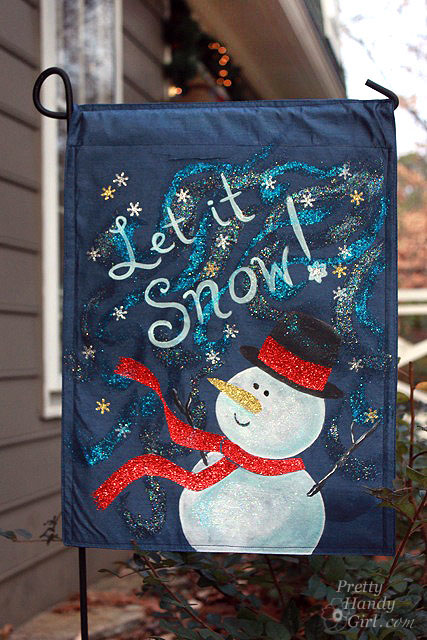 Photo courtesy of Pretty Handy Girl
Another way to decorate outdoors with flags is by using a material that is a little different from your standard fabric or nylon… like burlap! This burlap welcome banner has been crafted from burlap and tree branches, which spell out the letters on each pennant-style flag. It's one way to dress up a camp or cottage, while still staying true to an outdoorsy, rustic feel.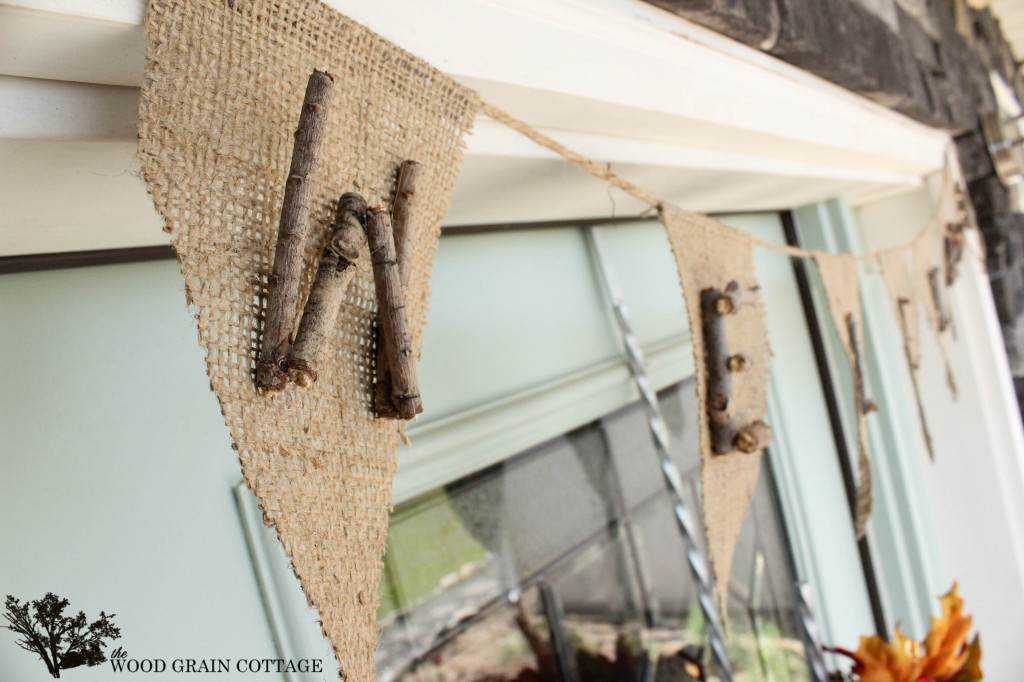 Photo courtesy of The Woodgrain Cottage
However you choose to decorate, flags always add a touch of warmth and spirit to any home or outdoor setting. Of course, at Gettysburg Flag Works, we have hundreds of themed banners, or we can custom-make one just for your specific occasion! And, if you're a patriot at heart, there is nothing more recognizable or heartwarming than a beautiful American flag adorning the front of your home. Whatever you do, your decorations should make you feel great inside, and a flag can add just the bit of good feeling that you've been looking for.