The History of Flag Day: A Tale of Stolen Ideas & Nationalism All Too American To Make Up
What do Mark Zuckerberg, Albert Einstein and Betsy Ross all have in common, and what does that have to do with the history of Flag Day?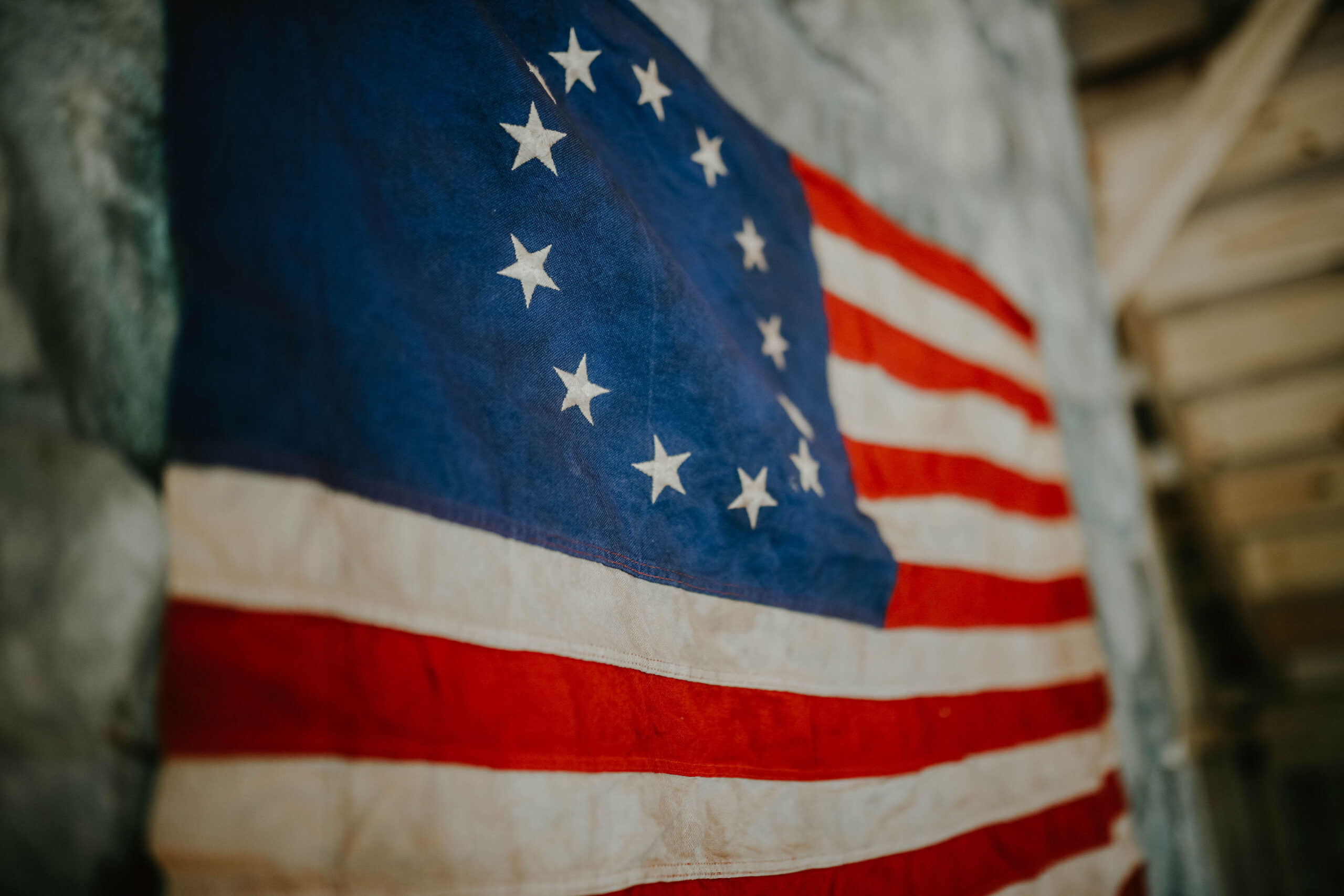 Mark Zuckerberg didn't come up with the original idea for Facebook, he "stole" it from the Winklevoss twins, who contracted Zuckerberg to create an eerily similar website for them. 
Albert Einstein, credited with the discovery of the theory of relativity, was actually just expanding on physicists and mathematicians who lived before him.
Betsy Ross, the seamstress and mastermind behind the original American flag, didn't actually design the flag herself—that credit belongs to Francis Hopkinson. However, both these contributions make up part of the history of Flag Day.
Francis Hopkinson was a jack of all trades; he practiced law and created amazing art & music. He was even one of the 56 signers of the Declaration of Independence! Hopkinson served in Congress and represented New Jersey and many other smaller offices throughout his career. His art is still seen today through his creation of the seal for the state of New Jersey and seals for many U.S. government departments.
Years after designing the original stars and stripes design for the American people in 1776, he felt that he didn't receive any of the credit for his work, which led him to request payment from the U.S. government. He sent a bill asking, "whether a Quarter Cask of the public wine" would not be a reasonable reward for his labors. This request was eventually denied.
Building On Top Of Giants
As humans, we often build on top of what others have made or discovered. Our forefathers have paved the way for us to create new things to add to the body of knowledge, and building upon this knowledge has allowed us to create a better world and better  future. 
The cycle continues—today's greats expand on what we know and build amazing things, while simultaneously leaving those trailblazers behind…only to be forgotten by the next generation. Credit is often lost, even for the biggest ideas, because life goes on. We may not remember the person that developed the sidewalk, the street light or even the microwave oven, but, our lives are better because of them.
The reason we celebrate Flag Day in the first place is because the first Americans chafed under the mistreatment of British imperialists. They tore away from what was comfortable and built the foundation for the country we have today. In that, they contributed to the history of Flag Day. 
Credit Where Credit Is Due
If everything we know is built on top of what others have already made and discovered, then how do we fully acknowledge the influences that we don't even know about? That's the true origin and history of Flag Day. Days like June 14th are used to give credit to the people and movements that have contributed to making America the nation she is today. 
So, on this Flag Day—a day dedicated to the remembrance of our first nationally approved American flag design—remember that those faceless and nameless people built something that we can add to in our own way. Our country is built upon the foundations of our predecessors, and we have the privilege of contributing to it. And that is what being American is all about.
Celebrate the History of Flag Day 
Interested in celebrating the history of Flag Day?  Check out our framed Betsey Ross Flag for an incredible reminder of our nation's history and an excellent reminder of the part we as Americans can play.   
Sources:
Francis Hopkinson | On This Day
Francis Hopkinson's Claim | National Postal Museum