Show Your Pride in Your New Marine by Knowing American Flag Etiquette
When your new Marine comes home on 'boot leave,' he or she will be a different person. One of the biggest differences will be their attentiveness to matters of military courtesy, including how your American and Marine Corps flags are displayed at home.
Here are some tips on how to properly fly, hang, or otherwise display the National Ensign (the naval services name for the American flag).
Tip #1: Keep it Left.
If your flag is flying on a staff or pole, just make sure it's upright.
If you fly the American flag next to any other flags, the American flag takes the position of honor…which means it is to the far left of the entire arrangement as you view the arrangement from the front.
You can hang American flags vertically, but…'keep it left.' The blue field of stars should be in the upper left as you look at the flag.
The flag can also be hung horizontally, but again the canton is to the left as you view the flag.
Tip #2: Treat the Flag with Respect.
The U.S. Flag and the Marine Corps Flag are important symbols of history, culture, freedom, and doing something bigger than yourself. Always treat the flags with respect.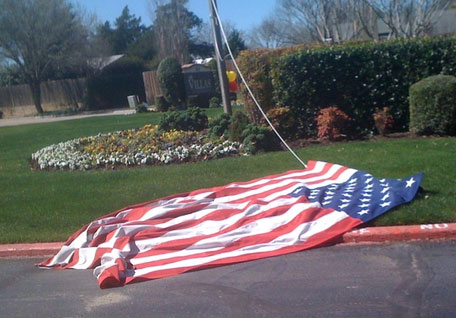 Never ball them up when you're not using them; don't let them touch the 'deck' (the ground); and if you see that they're starting to look tattered and frayed, take it down and get new ones. The Veterans of Foreign Wars offers information about proper disposal of worn American flags.
Tip #3: Know When and How to Salute.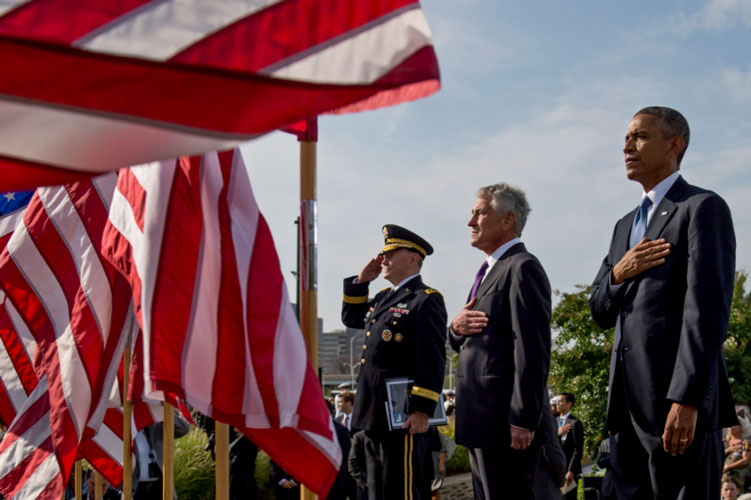 For more information about displaying the American flag, check out the following link: https://www.gettysburgflag.com/american-flag-display.
If you use a flagpole at home, consult this link to learn more about half-mast procedures.