Nebraska state flag might change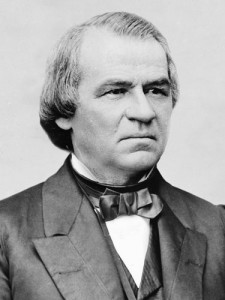 A century and a half ago, Nebraska became the 37th member of the Union. And then it took a long time for the state to get its own flag to wave.
The Cornhusker State almost didn't join the U.S. at all. The roadblock was Andrew Johnson, who became president after Abraham Lincoln's assassination. In 1867, when Johnson was approached by the U.S. Senate about adding the state, he replied with nearly 1,400 words. Put simply, he thought the argument for statehood was riddled with incongruities and "frauds."
"Nebraska is rapidly gaining in numbers and wealth, and may within a very brief period claim admission on grounds which will…secure universal assent," Johnson said in a message to Congress on January 29, 1867. "She can therefore wisely and patiently afford to wait."
The New York Times editorialized that "some of the President's objections to the creation of a state…were well taken. [It] would have been better for the country that Nebraska should have been retained for some time longer under territorial government."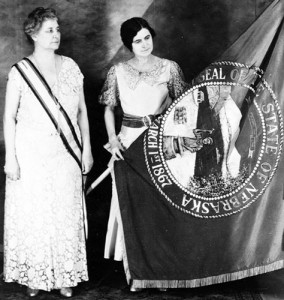 However, both houses of Congress overrode Johnson, and Nebraska entered the United States on March 1, 1867. It became the first (and, so far, the only) state to join the Union without the blessing of the White House.
Like other newcomers to the nation, Nebraska needed a state flag. However, it would take until 1925 for one to be designed, and then it came in the least imaginative form: putting the state seal on a blue background.
Recently, a state senator called for a new banner because when the flag recently flew upside down over the state capitol for several days, "Nobody noticed it."
The executive director of the Nebraska Arts Council has also criticized the flag and wished it would be replaced. "It's galling our state flag doesn't embody that uniqueness," she said. She was backed by the North American Vexillological Association, which currently ranks the Nebraska flag as one of the worst state flags.
But, until the flag is swapped out, it will continue to fly the state seal – right side up or not. The seal is filled with images of a blacksmith, riverboat, train and mountains. It also comes with the state motto: "Equality Before the Law."