Heraldry and Flags in a Game of Thrones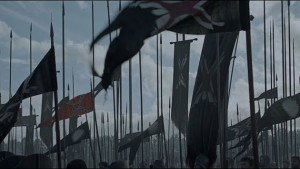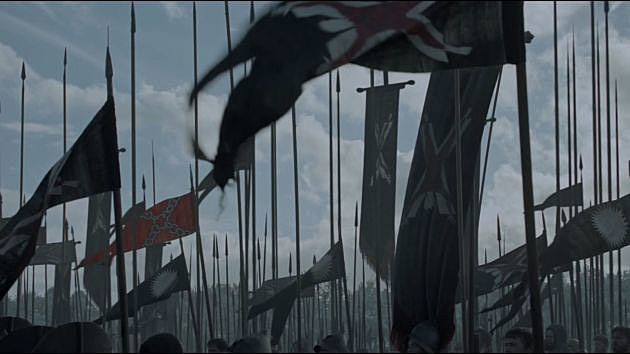 An array of flags featuring the sigils of houses who have sworn fealty to the flayed man of House Bolton.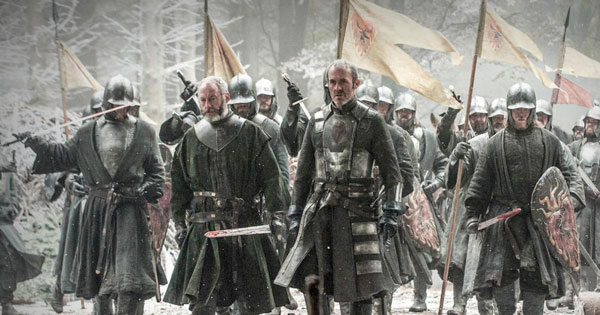 King Stannis Baratheon with his army at his back. His birds mouth style flags feature his royal sigil: the stag of house Baratheon surrounded by a flaming heart to represent his devotion to the Lord of Light.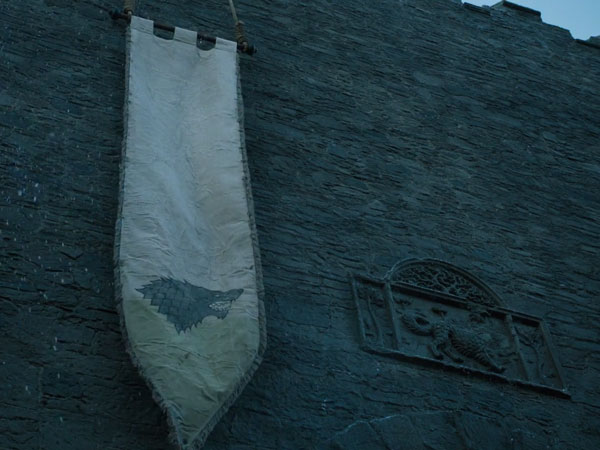 A Stark Dire Wolf gonfalon on the outer walls of Winterfell.
Shop Flags at Gettysburg Flag Works
Whether you're looking for a gonfalon, family crest flag, or anything in between, you can find it at Gettysburg Flag Works! We carry a number of high quality flags and banners to suit every taste. Feeling creative? Want to create your own Game of Thrones flag or banner? Let your true fandom shine through by creating your own custom flag!
Have questions? Give us a call at 1-888-697-3524 or send us a message online. We look forward to assisting you!