Testimonials
Testimonials
https://www.gettysburgflag.com/custom/custom-fire-company-flags

Dear Mr. Dorrey,

My name if Phil Colasurdo from the Whitehouse Fire Co. in Whitehouse Sta., NJ. Approximately two and a half months ago I was assigned the task of designing and purchasing a new company flag for our fire company. I also had to design and purchase a casket cover for our members who pass away. I knew this was going to be an argues task. Trying to get thirty personalities satisfied is impossible. I came across your company on the internet.  After seeing examples and actually contacting a few of your past customers I decided to go with your company.

My fist initial contact was with Brandon Manning your sales rep. Brandon was very enthusiastic and extremely helpful. He was a plethora of information and ideas. I forewarned Brandon that this was not going to be an easy one. He assured that it would not be a problem. Brandon than put me in contact with Keith Kerrigan your graphic designer. Keith too was great. I must say, Keith really has the patients of a saint. We went through I think eight different renditions between the two items. Taking a solid two months before production. Never once did he exhibit frustration or disgust when I would call him. A true professional. He was helpful with all different information, what would look good, what was done on flags in the past, and information to improve my ideas. He was an absolute pleasure to work with. From his help and input is why the two items came out as well as they did. A couple of issues came up, but Brandon and Keith were prompt and accommodating to get them resolved quickly.

Mr. Dorrey it has been an absolute pleasure dealing with these two gentlemen. They are a great representation for your company. I will recommend your company in the future to anyone who is looking to have this type of work done. If you would please pass this email onto Mr. Cronin the owner, it would be greatly appreciated. Thank you for a job well done!

Sincerely,

Phil Colasurdo

Whitehouse Fire Co.



---
Custom Military Ribbon

Hey Patrick Just a note to say I that I received my customized ribbon. I am so pleased with finished product; the quality, colors, and craftsmanship are awesome. Additionally, the customer service I received along the way is certainly worthy of a loud kudos! Feel free to post my comment on your website if you have such a section of satisfied customers... if you don't, you should. Regards Ruben P.
---
Mick,

Thanks so much for delivering the flag for us. We are happy to have you be a part of Saturday's game. Glad you were able to relax after such a long trip!

Carrie K. | New York Mets
---
Mick, Thank you so much for your help this weekend, it made our ceremony a great one. Here is video from our ceremony:

**Please see the attached photo from the 9/11 ceremony held Sunday at Belmont Park. The photo includes NYRA Bugler Sam Grossman along with NYRA Peace Officer Linda Falacara and Nassau County Police Department Officer Tom Lesser, who displayed New York State's new 10thanniversary 9/11 memorial flag unveiled by Governor Andrew Cuomo earlier this week. Credit NYRA, Adam Coglianese**

NYRA HOLDS 9/11 CEREMONY AT BELMONT PARK

ELMONT, N.Y. – On the 10th anniversary of the 9/11 terrorist attacks, The New York Racing Association, Inc. (NYRA) held a special ceremony prior to the start of Sunday's live racing card at Belmont Park.

At approximately 12:35 p.m. EDT, NYRA bugler Sam Grossman performed a rendition of "Taps." He was joined in the winner's circle by Nassau County Police Department Officer Tom Lesser and NYRA Peace Officer Linda Falacara, who displayed New York State's new 10th anniversary 9/11 memorial flag unveiled by Governor Andrew Cuomo earlier this week.

The 9/11 memorial flag will be flown in the Belmont infield for the remainder of the fall meet.

NYRA also held a moment of silence to honor the victims and heroes of 9/11, followed by Grossman performing "The Star-Spangled Banner."

Ten years ago, Belmont Park served as one of the staging areas for emergency vehicles and personnel in the days following 9/11.

Less than seven weeks later, on October 27, 2001, Belmont Park was the site of the first major international sporting event post-9/11 in New York when it hosted the Breeders' Cup World Thoroughbred Championships.

The NTRA, Breeders' Cup, and NYRA formed the NTRA Charities-New York Heroes Fund to benefit the families of the rescue personnel and other victims of 9/11 and dedicated the 2001 World Thoroughbred Championships in their honor. Through pledges of purse earnings by owners, trainers, and jockeys, Breeders' Cup day alone raised more than $2 million for the fund.

--------------------------------------------------------


Dan Silver
Director of Communications & Media Relations
The New York Racing Association
---
Custom Gonfalon for use in Procession 6/8/11

It was such a pleasure working with your company. Our flag was delivered today ON TIME and my Priest and the office personnel at church were extremely pleased. I have never ordered a flag before, but if I ever need another one, I will certainly use Gettysburg Flag. I might just have to order a flag made for our farm and hang it next to our American Flag! Too bad you are so far away- I have tomatoes, cucumbers, okra, squash, watermelon, green beans, peas....on and on. Would share it with you if I could!

Thank you,
kathy
---
Custom Flag Flying in Antarctica

Taken from the blog post about this location:

"In addition to the U.S. flag (gratefully representing the citizenry that pays for our research program), each year a handful of schools donate a flag for us to fly. Their fluttering helps alert us to strong winds that sometimes whip up while we sleep. These "catabatic" winds will blow away unsecured camp equipment and sand blast exposed surfaces."
---
Great Customer Service!
I appreciate that you guys communicate at the speed of business. It's frustrating to me when I work with vendors to get quotes and invoices and I have to wait 2-3 hours for a reply email or fax to confirm what was discussed, or even a couple days for postal mail. It's great to receive a confirmation email minutes after hanging up the phone.

Thanks, Robert
---
Custom Motorcycle Flag - Cherokee Tribe

UPS just delivered the flag. It looks great. Thanks for everything you did to make sure we had this for Saturday's 15th Annual Trail of Tears Commemorative Ride. I've attached a photo taken of it on the bike. Again, thanks for everything. I will recommend you to anyone who asks about motorcycle flags.

Kyi-i-staah (Ghost Bear)
Cherokee/Choctaw/Blackfeet
---
Dear Gettysburg Flag Works Staff,

I just wanted to thank you all so very much for the "Outstanding Service" that I have received from you. I had placed my order on Thursday September 4th, and I have received the items here in Illinois on Monday September 8th, for a 9/11 Memorial Service.

One of the main reasons I bought from you was that almost all of the items are made here in the USA, and that you have the items I needed. I will definitely recommend your web site to others, including the company that I work for.

Also, thank you for keeping me updated on my order being processed, and for the UPS shipping, and delivery confirmations that I have received.

Sincerely,
Philly D.
Ingleside, Illinois
---
Gettysburg Flag Works ROCKS! The flag and pole arrived today. Thank you so much. It's going to be in "Pirates of the Bronx River," a theater show at the Bronx Zoo.

Thanks again,
Nicole Greevy
Wildlife Theater, Central Park and Bronx Zoos
---
Thanks for the Amsterdam flag- I received it yesterday. It's beautiful! Thanks for manufacturing this hard-to-find flag...I'm looking forward to flying it.

Regards,
Christopher B., NAVA Member
Washington, D.C.
---
We received our banner this afternoon and it looks great!
Thank very much for all your help and for delivering us this banner in an expedited fashion.
We will definitely recommend your business to others.

Thank you again.
Sincerely,
Jeff
---
Just received the flag!!!!!!! AWESOME! Thanks for your attention to detail and speedy process. Great Job!

Ramon
---
Now that the dust has settled from our sales event, I wanted to say thank you! The feather flags were just perfect and added a splash of color at the tent site as well as to our Caribbean themed lifeguard stand. I will send you a photo when available. They were the PERFECT colors, too!

Thank you for all your help and being able to make it all happen on such short notice!
Sally
---
I want to take a minute and thank you and your fine staff for all your assistance in helping me solve a flag theft problem. Of all the flagpole companies I could have contacted I am very glad I chose you fine company. You all were so very helpful and took your time in explaining your product and it's capabilities. Your professionalism and patience will lead me to recommend your company to anyone. Please feel free to use me as a reference if needed.
Thank you again.
Randy Gastin
Building Maintenance Superintendent
Ohio University Key Shop
Athens,Ohio 45701
---
The flag looks A W E S O M E!!!! Thanks so much for the wonderful work. I'll be sure to get you a picture of it flying as soon as I can!

Best,Shelby
---
We just received our flag. A huge thanks from us here to you and your team. This is the first time we ever ordered from your company and it will not be the last. It's nice to know there are still friendly and efficient businesses out there. Keep up the great work. J

NASCAR TECHNICAL INSTITUTE
---
I just received my beautiful United States Flag and already have it hanging at my front door.
I'm amazed at how quickly you got it to me. I know this had to take "above and beyond" service and I'm so very thankful for that.
My father was a WWII vet and my husband during Vietnam. It means a great deal to me to honor them as well as the thousands of other soldiers.
I realized my US Flag was literally falling apart and really didn't think I was able to order one in time for the Labor Day weekend.
Thanks to you I can breath a sigh of relief that once again I have our proud flag at my door.
The quality is fantastic. With the exception of the flag that was draped over my father's coffin, this is by far the highest quality flag I've ever owned. I'm sure it will be hanging at my door for many more years to come.
Thank you again so very much for giving my order such personal and high quality service!
Sincerely,
Jennifer B.
---
Foreign Shipping
The flags have arrived safely in New Zealand. Thank you for your very good service. I appreciate that. The flags will be flying at the next meeting of the World Hereford Council meeting.
Thanks
Jan
---
| | |
| --- | --- |
| | Thanks to a strong commitment by all, we have successfully raised $2,252.06 for our local B-Company Family readiness group (Don't think that we have stopped, because all of your ribbon purchases will still benefit this group). The money raised will help to send supplies to our troops, help family members who need it, and allow the families to have gatherings where the children can interact and have fun with others going through the same things. |
---
Our sincerest appreciation for a great job on the installation of our new flag pole . When shopping for a quality flagpole , our first and last stop was to your new location. Your store was busy that day and we felt confident in placing the order with you and thank you for taking the time to discuss the options available.
Again, our thanks for a clean installation. The flagpole looks great and you wouldn't even know that was only installed a few days ago.
Sincerely
Jeffrey O.
Valatie, NY
---
Banner Poles
We have assembled the poles and tried them out with the new banners. They look FABULOUS!! If I get the chance in the next couple of weeks, I'll see if I can get a photo, scan and send it to you.
Thanks again for all of your help.
Pat
---
We received the other shipment of pins the day before yesterday. Thanks for your help. You guys were great! Your business really helped us out in a crunch. I hope we can work with you again in the future.

Sincerely,

Katie Jamison
Promotion Assistant
Southeastern Free Will Baptist College
---
FYI: the sash is stunning! I'll be stylin' on the 17th for sure!
many thanks

Piper Bill
---
I am not sure where to start, except "oh my gosh." I was totally floored. I guess after talking to Dawn I was thinking the flag was going to being made in screen print. Of course, after getting your artwork approval it showed digital print. Anyhow, the flag turned out wonderful and better than I had imagined. I have not made the motorcycle ride yet, but I have one friend that is trying to decide what photo he wants his flag made with. As soon as I get some of them in line, I will have them or myself email you guys for a quote. Thanks so very much for such great work and I plan on buying a house flag of the same artwork for my father for his birthday.

Larry Bacon
---
As promised, here's our group with our new equipment. It took a lot of pocket change and 3 months but we finally made our goal. Please thank everyone at Gettysburg Flag Company for us. And, a personal "thank you" for all your help in choosing the equipment that would best fit our needs.

Kindest regards,
Jack Ewing
Scoutmaster
Troop 220
Lionville, PA
---
My "Welcome The Prestons" golf flag has arrived! It's wonderful! The workmanship & color detail are excellent. I couldn't wait & flew it ahead of time for my birthday boy...and all our neighbors are GREEN with envy! The flag lady at the flea market can't compete! Thank you SO MUCH!

Marylou
Cyberscribe, Inc.
---
My 3x5' Patriotic War Eagle flag arrived today, and I could hardly wait to hoist it up under the American Flag !

It looks FANTASTIC!!!!! I am the only one in the entire private community that has one, and it's just ............stunning!!!!!

Thanks for a beautiful product!!!!!

Jim
Corona, CA
---
Flag Replacement
Just wanted to thank you for prompt attention to my flag problem last week. I did not expect anyone to reply as quickly as you did and to send a replacement flag without hesitation was commendable. It shows the integrity of your company and the attention to customer satisfaction not always displayed in business today.

I am enjoying displaying our colors and will definitely consider Gettysburg flag for future purchases.

Thank you again,
Chris Canderan
Ocean View, NJ
---
Aluminum revolving flagpole set
I recently purchased your aluminum revolving flagpole set and I pleased to tell you that we are absolutely thrilled to come home and see "Old Glory" flying and not wrapped around the pole. Thanks so much we are truly pleased.

Dennis & Sharon Overhalser
Pensacola,Florida
---
Both banners arrived at their required destinations on time. Thank you so much for getting that order done on such short notice. You and your company's flexibility and customer service with us has been superb on more than one occasion.

Thanks:
Greg Purnell
---
Neverfurl Customer
The missing Neverfurl arrived today and I now have the flag flying in front of the house on it's new pole. Thank you very much for expediting the missing parts.

Best regards,
Keith Forbes
---
WOW !!!!! What a wonderful job your company did !!!! We just received the flags approx. 1 hour ago, and I immediately put one on the pole. All the staff was very impressed with the flag. I thank you so much for the QUICK turn-around time and please thank Mike for me. Gettysburg flag will absolutely be our source for any of our flag needs. Again, thanks for a job very well done........
Macey
Florida
---
I just want to tell you how happy I am with the two flags that you sent me. They are heavy duty enough to withstand the high sustained speeds on my Honda Goldwing motorcycle. There has been no evidence of shredding or degradation. Finally, a great flag product.
Best regards,
J. Moran
California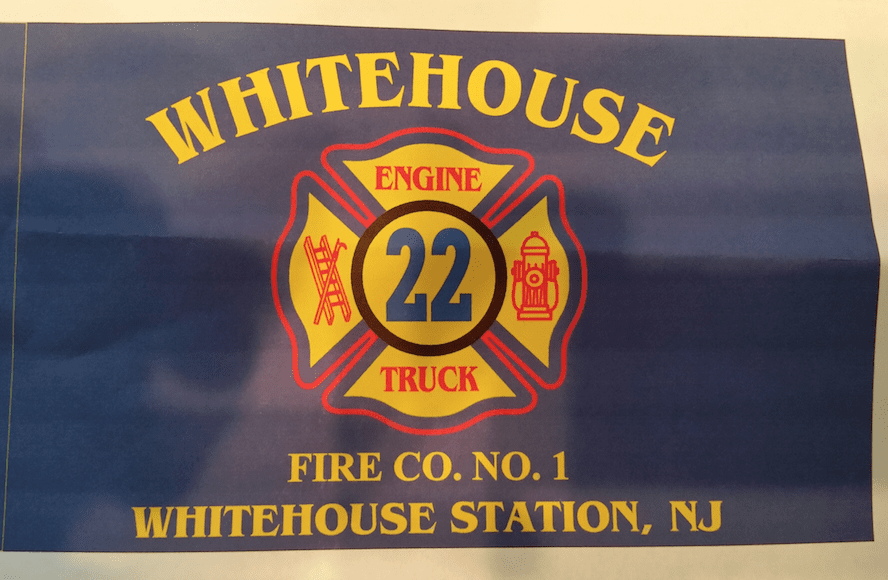 Popular Resource Pages
Popular Product Pages