Custom Flags Made in the USA
AMERICAN FLAGS MADE IN THE USA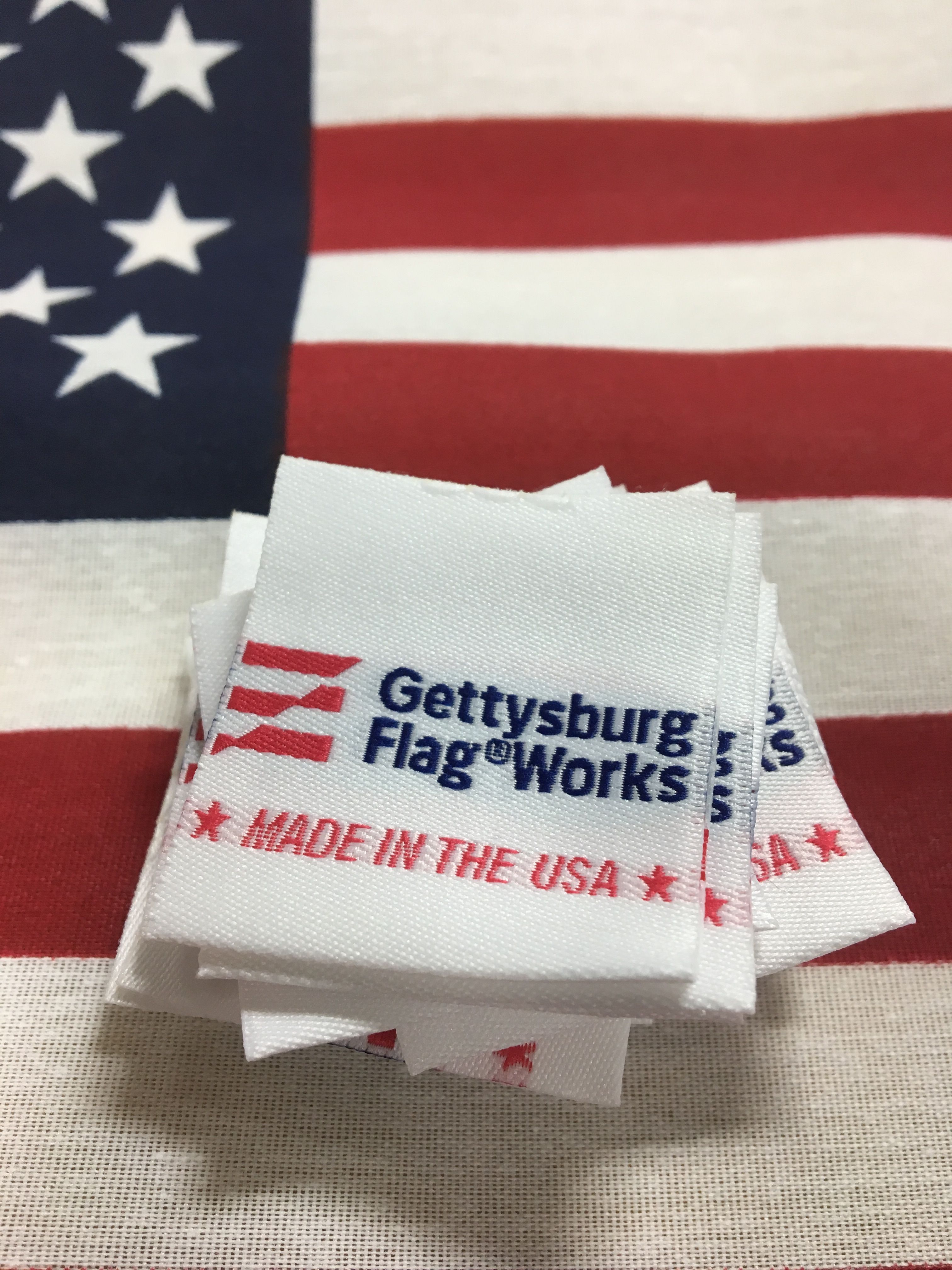 Call us crazy, but we think American flags should be made in America – which is why every American flag that is sold and shipped by Gettysburg Flag Works is manufactured right here in the USA. In fact, whenever possible, we try to sell only products that are made in the USA. In those instances when we cannot find a manufacturer in the US, we make sure to offer only the highest quality, best products from reputable manufacturers.
High-Quality Flag Materials
From the red, white and blue to custom flags inspired by you, we are committed to using only the finest materials and 100% honest, American-made craftsmanship. The result is much higher-quality flag products than you'll find in the big box stores, and an industry-wide reputation for being truly Battle Tough® .
Custom Craftsmanship
When it comes to custom flags, our designers and seamstresses are the best in the industry, and we are often called upon to do custom work that other flag companies simply can't do. We offer screen printing, digital printing and embroidery, as well as detailed applique work, a unique process which combines hand-stitching and user-operated sewing machines to bring your design to life.
Personal Service
Every member of the Gettysburg team is dedicated to providing you with superior service and a personal touch. In fact, it's not unusual to find a handwritten note in your shipment, or to speak with a real, live person when you give us a call. And although we're primarily an online retailer, you're always welcome to stop by our storefront in East Greenbush, NY.