Gay Pride Flags
Gay Pride Flags for Sale - Rainbow Flags & LGBTQ Banners
Gay Pride Flags For Sale
Looking for high quality gay pride flags and LGBTQ banners? At Gettysburg Flag Works, we are proud to carry a wide variety of pride flags and banners, including rainbow flags, transgender flags, bisexual pride flags, and more.
Rainbow Flags & Gay Pride Banners
Two of our most popular flags are our traditional 6-stripe rainbow flag and our original 8-stripe rainbow flag. Both of these flags feature individually hand sewn rainbow stripes made of durable outdoor nylon and come in a wide variety of sizes, great for displaying at your home or business, marching in a parade and everything in between.
Mini rainbow pride flags are available in 4x6" and 8x12" on staffs. These are perfect for your gay pride parade float or celebration. Decorate your potted plants, create beautiful pride month centerpieces or place a mini rainbow flag in a base on your desk at work.
We also have rainbow car window flags, perfect for flying on your vehicle or as a motorcycle flag.
Looking for high quality rainbow and LGBTQ pride banners? We carry those too! We have a few options available, including a rainbow pride fan, a rainbow banner with wide stripes, a rainbow banner with narrow stripes, and a vertical rainbow banner. These gay pride banners are great options for parade floats, are available in several sizes and can be customized to fit your needs. Our tall and wide rainbow gay pride banners are a great way to lead your marching group for the gay pride parade or an easy start to your homemade parade banner. Gay pride banners for your house and garden flags are also available in several sizes, with a sleeve instead of grommets.
Interested in a customized pride parade banner? We can help with that too! Learn more about our custom flag options here.
Gay Pride Lapel Pins & Rainbow Parade Sashes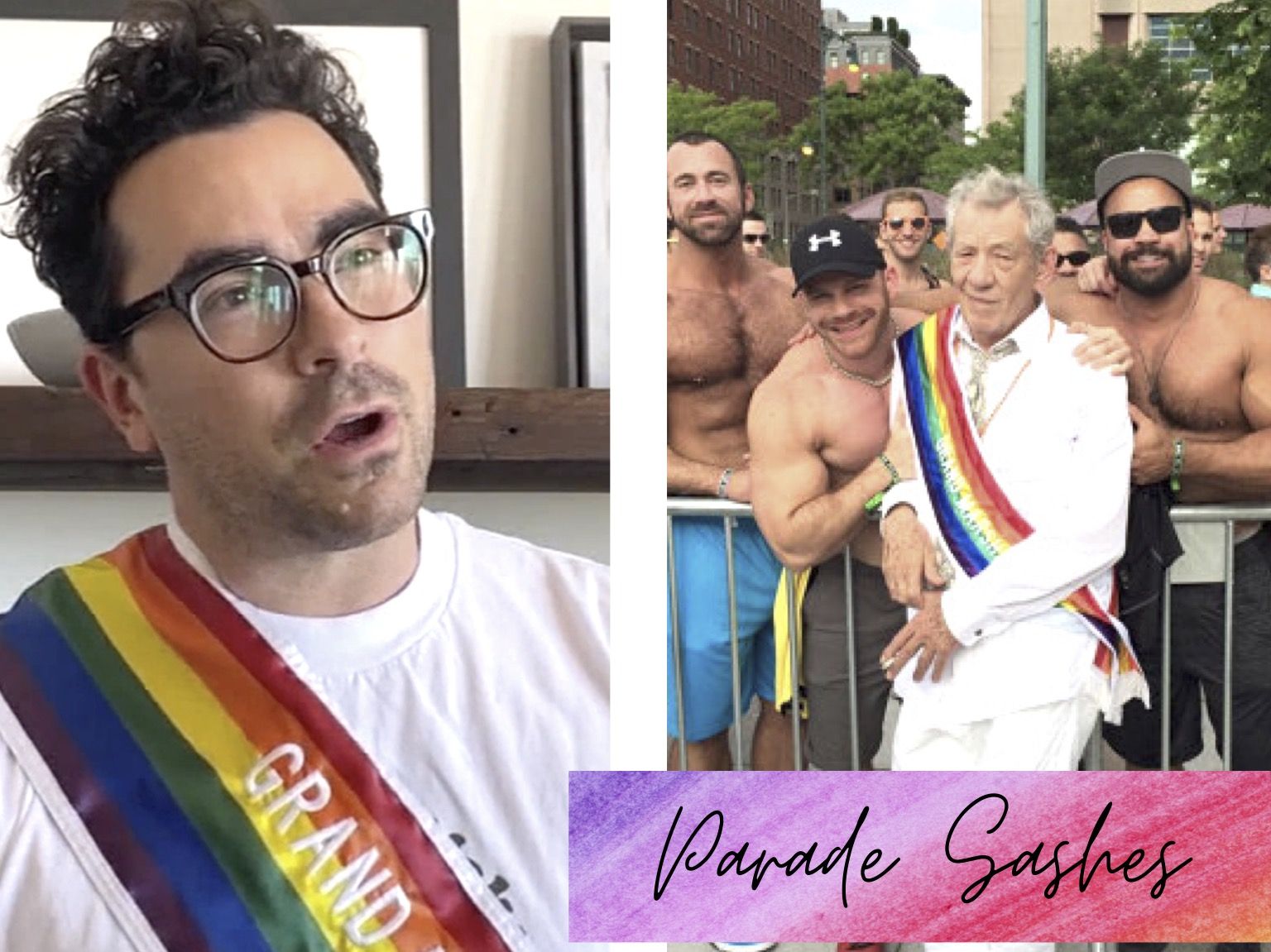 We've got you covered in terms of wearable rainbow pride items as well! Our rainbow flag lapel pins are available in a variety of styles. The standard 6 stripe rainbow flag comes in a waving single pin, friendship pin crossed with the American flag or as a rectangular flag pin. Gettysburg Flag Works has also designed pride flag pins for the New Glory flag, which is a rainbow flag with a blue and white star field like on the American flag.
Additionally, we carry high quality rainbow parade sashes. These can be used to unify your parade group, add the bold colors to your parade day outfit or when embroidered, can be a great way to honor the Grand Marshal of the Gay Pride Parade. Sewn stripes, white satin ribbon edging, white fringe at ends, velcro closure, lined and backed for stability and opacity. Call 1-888-697-3524 or contact us online for a quote on other sizes or custom lettering (white embroidery recommended).
Shop A Variety Of LGBTQ Pride Flags and Banners!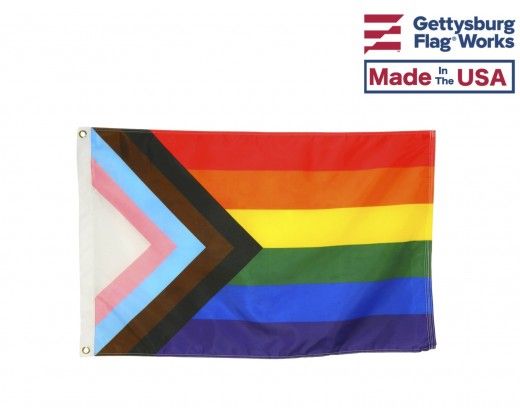 With so many options available, you're sure to find the pride flag you're looking for in our collection.
Can't quite find what you had in mind? Have a question about our gay pride flags and banners? Contact us online or give us a call at 1-888-697-3524 and we will gladly point you in the right direction.


Interested in creating a custom gay pride flag or banner? We'd be happy to work with you to create the pride flag you're envisioning. Contact us online or call us at 1-888-697-3524 to get the process started.
Popular Resource Pages
Popular Product Pages