Custom Marching Banners Portfolio
Custom Marching Banners Portfolio
---
A fully appliquéd parade marching banner with the use of silhouettes to show a fire truck and the symbol for the Keystone State. The banner is finished with a folding top flap and scalloped cut along the bottom.
3x8' Parade Banner
Single Sided with back liner
Fully sewn Applique on Nylon, gold fringe along scalloped bottom
Pole sleeve along top of banner, gold fringe along banner top
Made in USA
Designing a Custom Parade Banner for Your Group or Organization
Whether you're a school group, marching band, club or organization, there's no better way to announce your group than with a beautifully designed and well-made custom parade banner.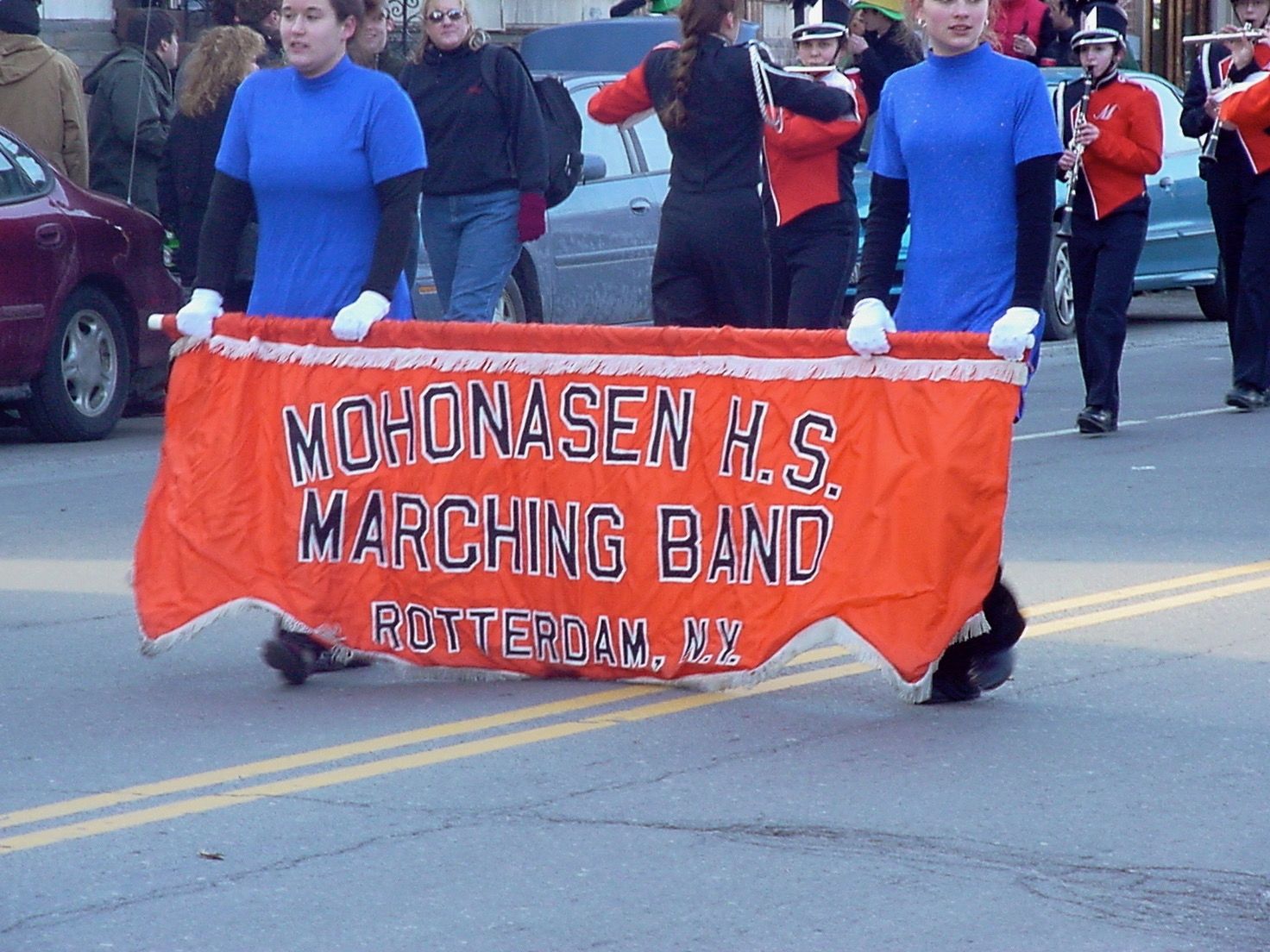 To design your own custom parade banner, you'll need to decide how you'd like it to be made. You have the choice of a digitally printed banner on durable nylon material, the more intricate hand-sewn applique process, or fully embroidered design. Learn more.
You'll also want to think about the text and images that you'd like to include, as well as the size and color of the banner. You can design the banner yourself, or ask our graphic designers for help. Don't forget to add fringe and a parade pole to complete the look. The most popular parade banner size is 30 inches by 6 feet, but we can create flags and banners in any size.
Interested in a custom marching banner, but not sure where to start? Browse our extensive portfolio of custom parade banners and custom marching banners, then call us at 1-888-697-3524 or contact us online for a free quote. Our graphic designers are happy to help you create the perfect parade banner for your group or organization.
Looking for more ideas to help your group stand out? Add custom parade sashes and white cotton parade gloves for each member of your group!