Custom Marching Banners Portfolio
Custom Marching Banners Portfolio
---
Custom parade banners make the perfect statement for your marching band, club, or organization. There is no better way to announce your marching group than with a professional lead banner!
Custom parade banners from Gettysburg Flag Works are made in the USA of high quality, durable materials. They are affordably priced but made to last!
Interested in creating your own customized parade banner? Browse through our portfolio here for ideas and inspiration!
Need help designing something to represent your group or organization? Our team is here to help! Give us a call at 1-888-697-3524 or contact us online and we'd be happy to assist you!
Design a Customized Marching Banner for Your Group!
At Gettysburg Flag Works, our custom banners are made in the USA and will last for years to come. From digitally printed banners to sewn and appliqued custom marching banners, we do it all! Whether you choose to have it printed, sewn or embroidered, we can help you get your group noticed during your next parade or event.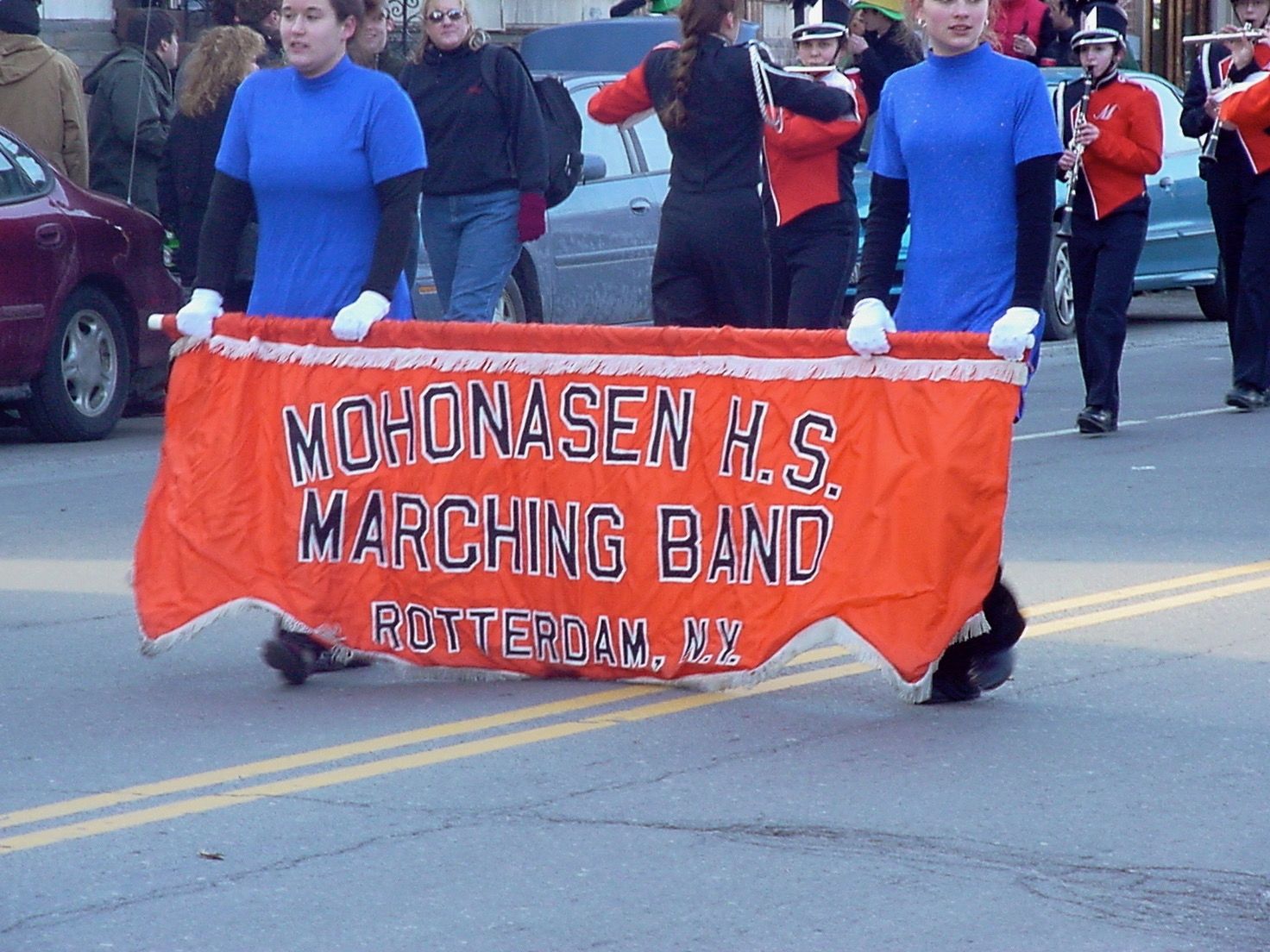 Interested in a custom marching banner but not sure where to start? Browse our extensive portfolio of band parade banners and custom marching banners, then call us at 1-888-697-3524 or contact us online for a FREE quote! Our graphic artists can help you envision the perfect parade banner today!
Want to take it up one more notch? Add custom parade sashes for each member of your group!